ACSH and the Sustainable Development Goals
×
Reading mode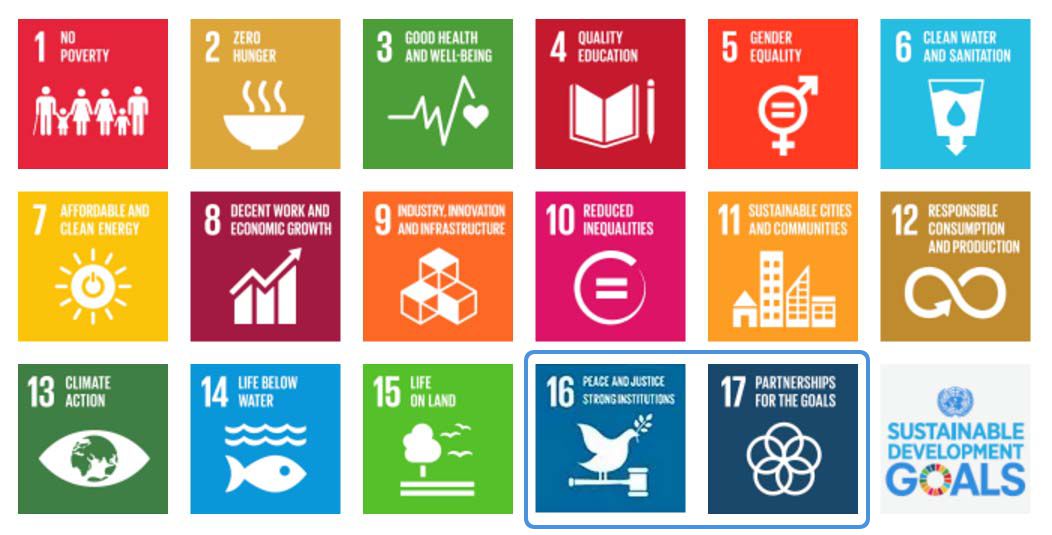 The Sustainable Development Goals (SDGs), otherwise known as the Global Goals, build on the Millennium Development Goals (MDGs). Enormous progress was achieved on of MDGs, showing the value of a unifying agenda underpinned by goals and targets. Despite this success, the indignity of poverty has not been ended for all. The new SDGs, and the broader sustainability agenda, go much further than the MDGs, addressing the root causes of poverty and the universal need for development that works for all people.
The SDGs is a set of seventeen aspirational "Global Goals" with 169 targets between them.  Established in 2013 as a joint initiative by the Government of Kazakhstan and UNDP for regional cooperation and knowledge exchange, the Astana Hub aspires to address these development priorities with a special focus on goals 16 and 17.
It is important to note that the Astana Hub has been made possible due to the sustained interest of the governments participating in it, since the Hub provides a partnership platform for a purely professional dialogue without politicization, uniting efforts to reform and build capacity of civil services in the countries of the region. Today, the Astana Hub comprises 40 participating countries and partners with about 35 renowned international organizations in public administration.  
Fostering regional cooperation as its key area of activity, the Hub conducts periodic needs assessment studies to identify common challenges and current global and regional trends in civil service development, sharing the knowl
edge for stronger institutions and governments.
Searching for and promoting new effective solutions in public administration, the Astana Hub launched the Innovative Solutions Scheme, in 2015, which aims not only to identify and award the most effective innovative solutions in public service delivery, but also to encourage replication of such solutions in the region. The Astana Hub advocates for the use of strategic foresight in the civil service to better address the raising demands of society within an increasingly volatile socio-economic environment.
Having become one of the internationally recognized centers of knowledge and expertise in the field of civil service with the roster of experts amounting to more than 100 international practitioners from 25 countries, the Hub invests much effort in networking activities, so that the participating parties have become much closer to each other through constructive dialogues and joint activities.
In 2014, the Astana Hub received a special award of the UN Office on South-South cooperation for strengthening regional and interregional cooperation. In a similar manner, the Hub has committed to support the African partnership programme, which is a joint initiative of UNDP and MFA of Kazakhstan.
In 2016, on its 19th session, the High-level Committee of the UN General Assembly having praised the work of the Astana Hub, decided to spread the Hub model across all regions as a successful example of multilateral cooperation. 
Read Good Practices in South-South and Triangular Cooperation for Sustainable Development  for the case about the Astana Hub.