Events
×
Reading mode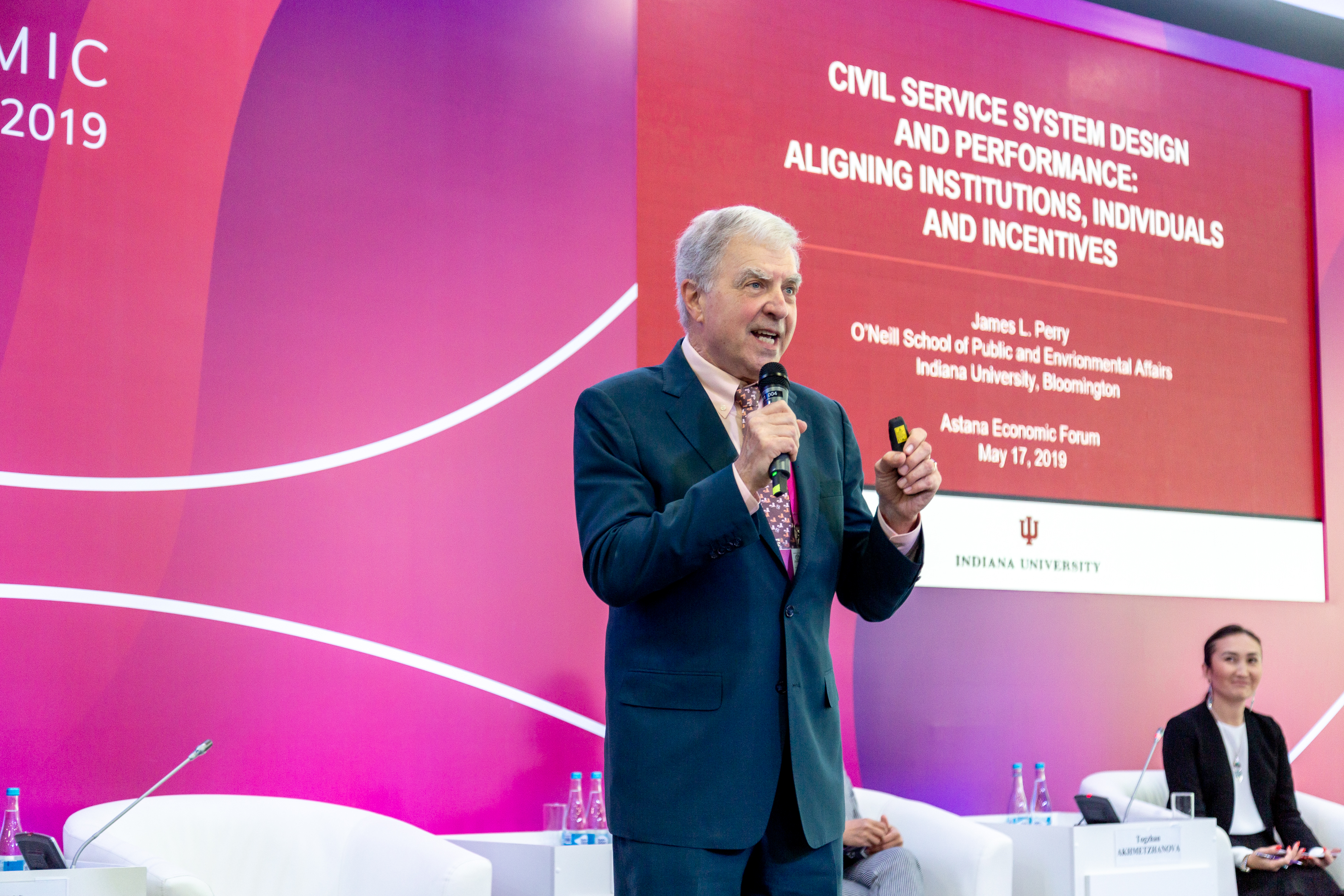 Register on this event
On May 17, the Astana Civil Service Hub with the support of UNDP and the Nazarbayev University Graduate School of Public Policy will organize a panel session "Reward and recognition: how to motivate civil servants in the 21stcentury" within the Astana Economic Forum.
The headliner of the session is one of the founders of the civil servants' motivation theory and co-author of the "Public Service Motivation" term, an internationally recognized leader in public administration and management, the Professor of Indiana University (USA), James L. Perry.
Furthermore, the heads of civil service agencies from more than 10 countries, including Georgia, Ukraine, Kyrgyzstan, Montenegro, etc. will share experience and concrete examples on reforming the civil servants' remuneration system and performance assessment.
The participants include the experts, researchers and representatives of government agencies from the region, as well as international organizations and institutions.
Welcoming speeches will be made by the Chairman of the Steering Committee of Astana Civil Service Hub Alikhan Baimenov, Assistant Secretary-General of the UN, UNDP Assistant Administrator and Director of the Regional Bureau for Europe and CIS Mirjana Egger, the Chairman of the Agency for Civil Service Affairsand Anti-Corruption of Kazakhstan Alik Shpekbayev and the President of Nazarbayev University Shigeo Katsu.
Currently, the Astana Civil Service Hub has 41 participating countries from OECD, CIS, Caucasus, Central Asia and ASEAN.
Venue: EXPO Congress Center, Hall №5 "Beijing"
Date: May 17
Time: 14.15 – 17.00