Events
×
Reading mode
16 March 2018 - 16 March 2018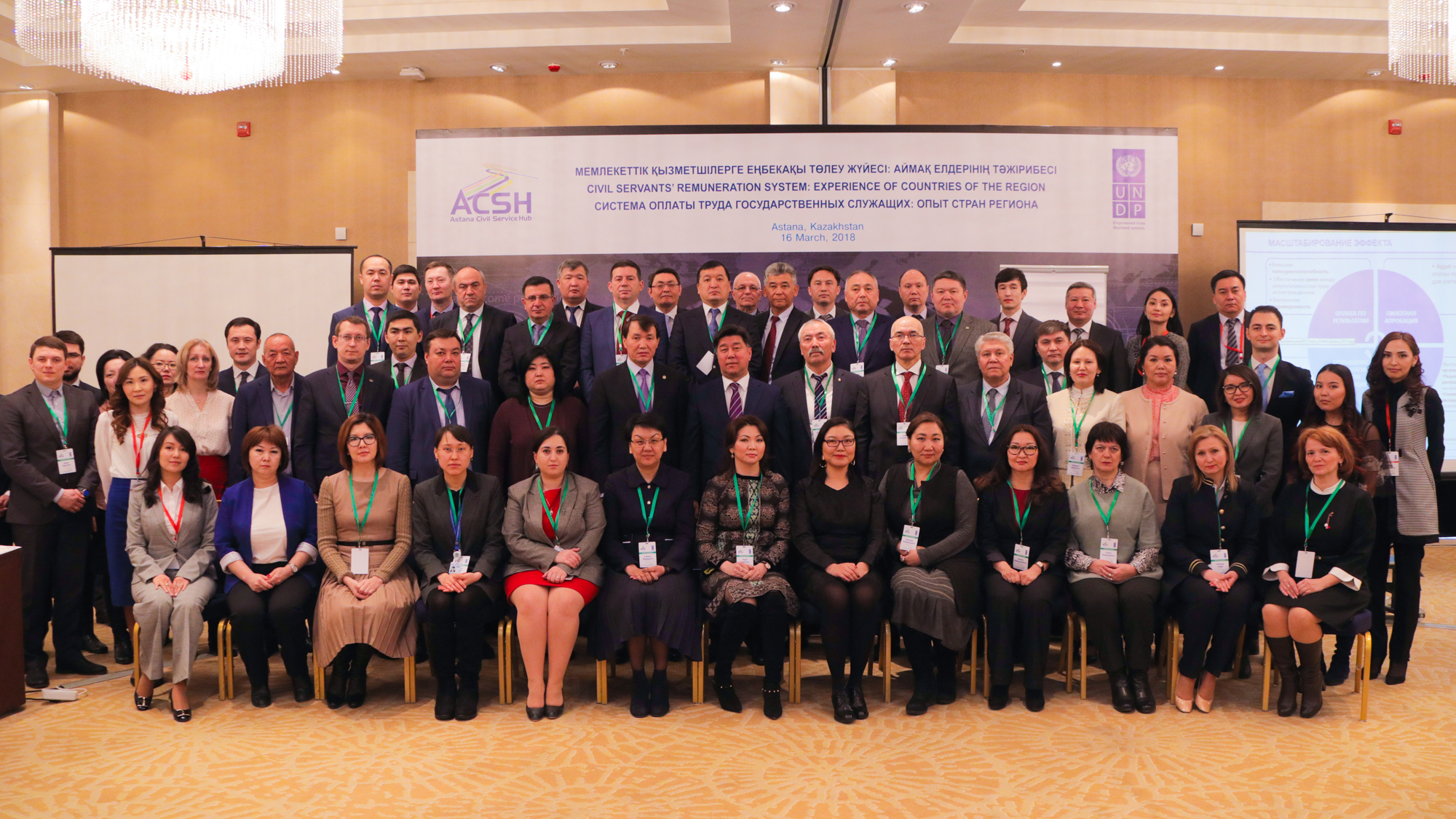 Register on this event
Astana Civil Service Hub hosted an international workshop "Remuneration systems of Civil Servants: Experience of the Countries of Region", which gathered together representatives of central and local government agencies of Kazakhstan, experts in public administration domain, and civil servants of 10 countries, including Europe, Central Asia and Caucasus. 
Alikhan Baimenov, Chair of the Steering Committee, Astana Civil Service Hub, Alik Shpekbayev, Chair of the Civil Service and Anticorruption Agency, and Munkhtuya Altangerel, UNDP Deputy Representative in Kazakhstan, opened the workshop.
Speakers marked that improvement of remuneration system is topical throughout the region, not only in Kazakhstan. In his welcoming remarks, A. Baimenov noted that risks and challenges in terms of social interests and civil service should be identified during the pilot period to make the system fair, transparent and encouraging. 
Workshop participants learned the experience of Kazakhstan, Georgia and Moldova in improving their remuneration system for civil servants, and discussed challenges and ways forward.