Events
×
Reading mode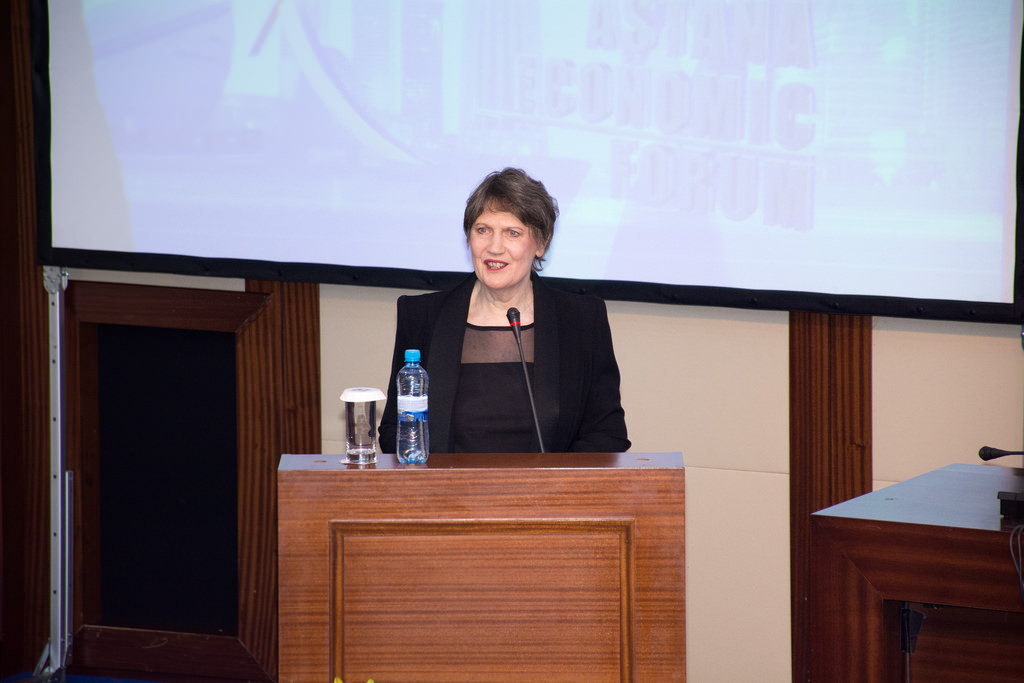 May 21, 2015 within the frameworks of the Astana Economic Forum, the Global Conference on the subject of "Meritocracy and service ethics as the key factors of civil service effectiveness" was held.
This conference is held annually since 2013, with the support of the Regional Hub in the sphere of civil service in Astana. Conduction of the Global Conference on the issues of civil service has become a yearly good tradition of the Hub.
At the conference the Chairman of the Agency for Civil Service and Anti-Corruption – Mr. K. Kozhamzharov, Chairman of the Steering Committee of the Regional Hub of civil services – Mr. A. Baimenov, Head of the European Union Delegation in Kazakhstan – Mr. A. Boushez, the UNDP Deputy Permanent Representative in Kazakhstan Ms. M. Altangerel, made a welcoming speech.
In his speech, Mr. A. Baimenov noted that "according to international experts' opinion Kazakhstan has implemented two stages of the most comprehensive deep reforms of civil service in the region, and the establishment of the Hub in Astana allows it to become a global center of expertise in the field of civil service."
As a key speaker at the conference the UN Development Program Administrator Ms. Helen Clark spoke, on topic: "Civil service effectiveness and sustainable development". In her speech, Ms. Helen Clark stressed the importance of following the principles of meritocracy and ethics to ensure the effectiveness of civil service. She also supported the idea of ​​the "New State Passion" put forward by the Regional Hub and the Global Centre for Public Service Perfection in Singapore.
Ms. Helen Clark also noted that the UNDP is committed to support the Hub to achieve the objectives and to work in close collaboration with the Government of Kazakhstan in this direction, supporting the establishment of professional and modern civil service.
During the work of the conference there participated the leading world experts, politicians in office, ambassadors and the heads of competent authorities of the number of states in the sphere of civil service from more than 17 world countries and 4 international organizations, including from the OECD, Azerbaijan, Afghanistan, China, the USA, South Korea, Finland, Greece, France, Georgia, Jordan and other countries.
The conference granted an opportunity to create a discussion area where participants have discussed the latest trends and best international practices on the observation and introduction of the principles of meritocracy, civil ethics system, and anti-corruption training of the civil servants, both in Kazakhstan and in the world.
Link to the speech of Ms. H. Clark:
http://www.eurasia.undp.org/content/rbec/en/home/presscenter/speeches/2015/5/21/helen-clark—meritocracy-and-professional-ethics-as-key-factors.html