Events
Workshop: "Improving the Recruitment and Selection in the Civil Service: Human Resources Management Informatization System"
×
Reading mode
3 November 2016 - 4 November 2016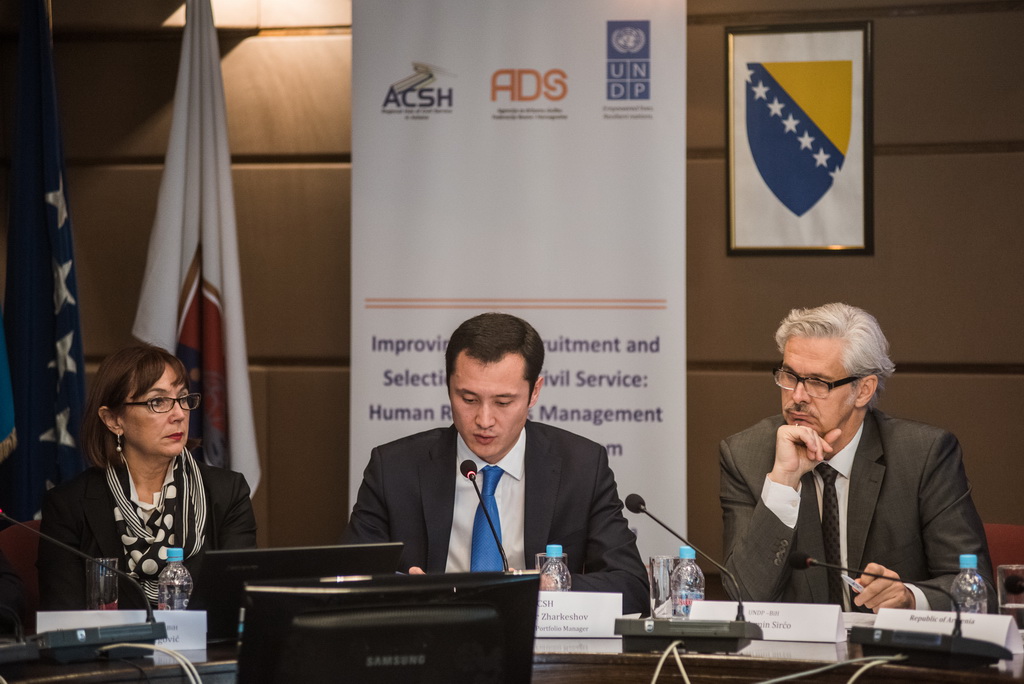 Register on this event
The Workshop titled "Improving the Recruitment and Selection in the Civil Service: Human Resources Management Informatization System."  is organized by the Civil Service Agency of the Federation of Bosnia and Herzegovina and the Regional Hub for Civil Service in Astana (hereafter – Hub) as a response to increasing importance of HR in the civil service and the necessity for the increasing use of ICT in this field. 
Date: November 3-4, 2016
Venue: Conference room, "House of Representatives of the Parliament of the Federation of Bosnia and Herzegovina",  Alipašina 41, Sarajevo, Bosnia and Herzegovina
The workshop is driven by the demand to facilitate a dialogue and provide potential solutions to existing challenges in the development of Human Resources Management and specifically, in utilizing the ICT systems in recruitment and selection in the civil service. 
The overall objective of the workshop is to facilitate peer learning among the participating countries through open exchange of knowledge, practices and experiences in the HRM in the civil service. The following issues are of particular importance to the discussions:
To increase the institutional capacity by modernizing HR management system
To exchange information on good practices and implementation of IT platform in recruitment and selection process of candidates who wish to enter the civil service
To exchange knowledge on IT systems for career-performance-training (best practices and examples for IT based HR systems)
The workshop is intended for the civil service practitioners of the participating countries of the Hub, HRM practitioners in civil service (middle up to top management level); the event will also draw representatives from UNDP, GiZ and SiGMA BiH experts. 
The event is organized in the format of presentations, discussions, conducive to mutual experience sharing, networking and partnership.  The Hub will conduct the portion of the workshop using the P2P approach. 
You can also watch video about this event.