Events
New Challenges for Public Administration and Governance in Asia: Harnessing Opportunities within the Context of Sustainable Development Goals
×
Reading mode
13 April 2017 - 14 April 2017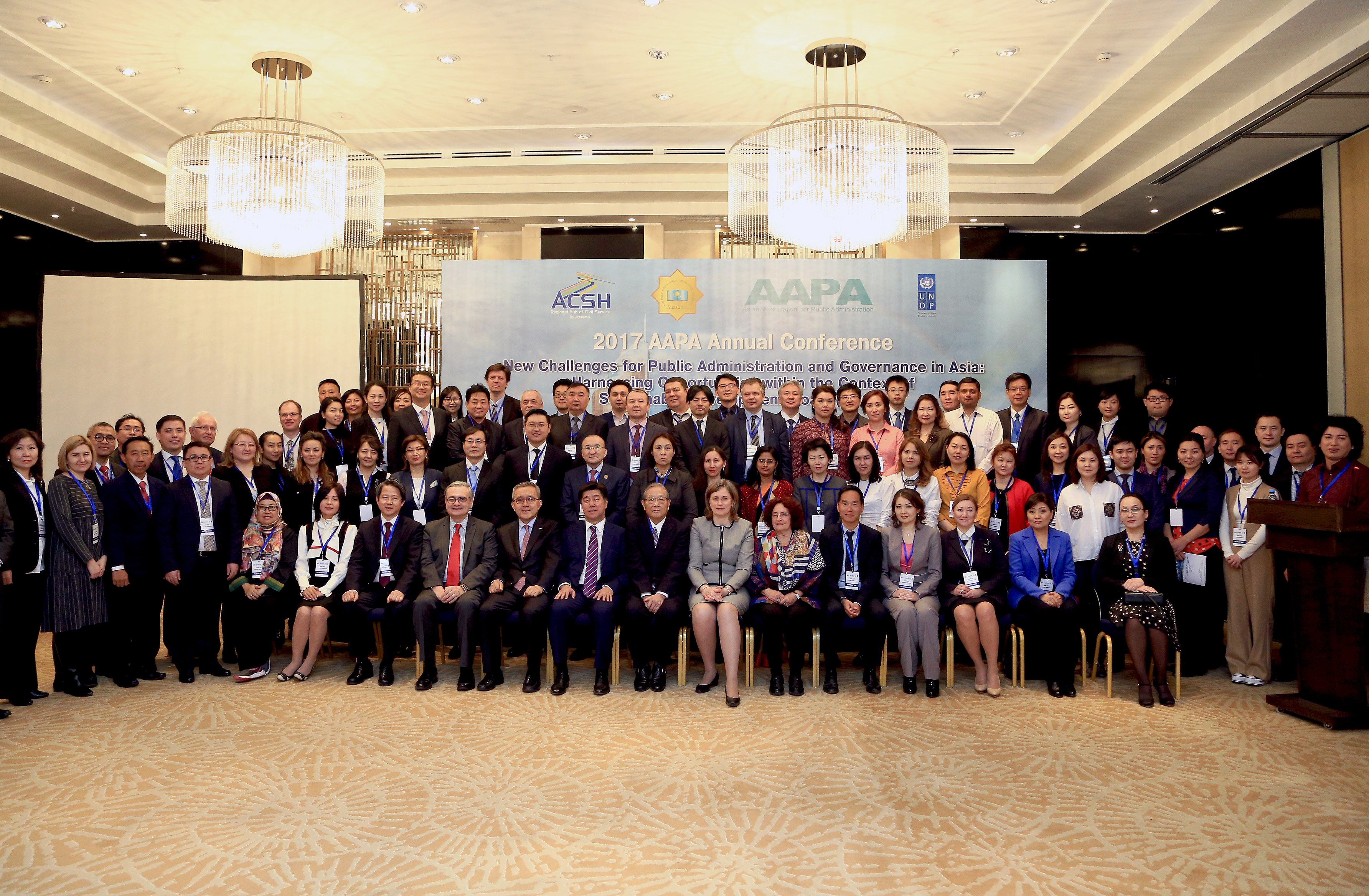 Register on this event
The Asian Association for Public Administration (AAPA), the Regional Hub of Civil Service in Astana , and the Academy of Public Administration under the President of the Republic of Kazakhstan hosted the AAPA annual conference on 13-14 April, 2017 in Astana.
The main theme of this conference was: New Challenges for Public Administration and Governance in Asia: Harnessing Opportunities within the Context of Sustainable Development Goals (SDGs).
The sub-themes included:
(1) the sustainable future of public administration and public governance in Asia;
(2) challenges of local governance for meeting SDGs;
(3) excellence in public management and challenges of performance and delivery;
(4) public administration in the digital age (digital competencies, e-governance and ICT human capacity development,  and the like);
(5) global competitiveness and public administration, and implications for education and science;
(6) multi-stakeholder cooperation for inclusive and innovative public services; and
(7) building partnership for civil service excellence focusing on SDGs 16 and 17.  
For more details about the event please read our News story.