×
Reading mode
22.02.2016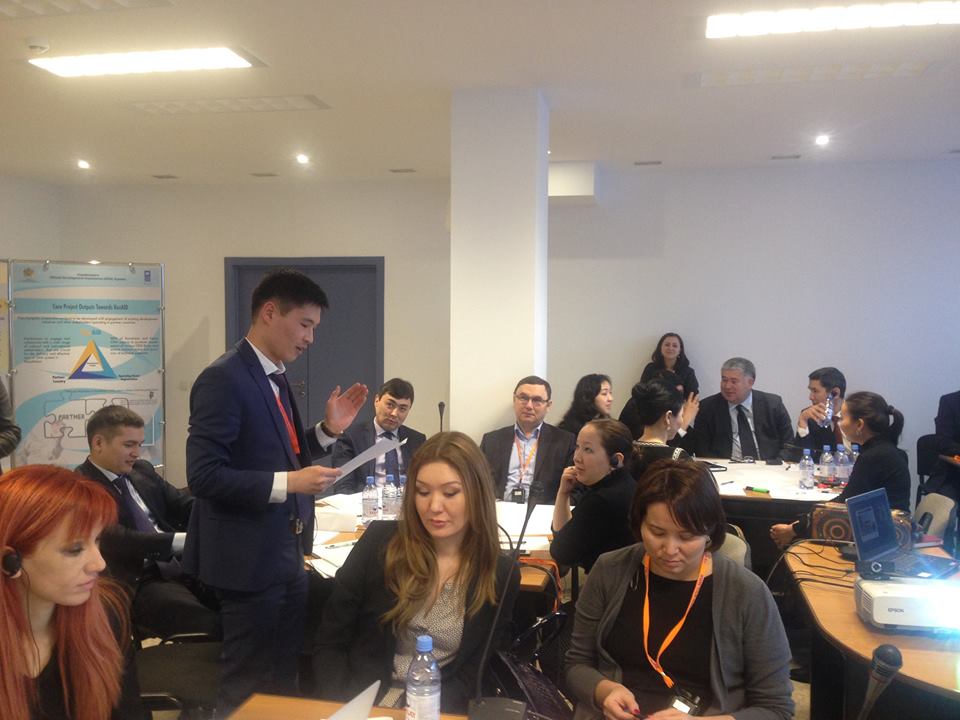 The Regional Hub of Civil Service in Astana, together with UNDP, organised a seminar on "Promotion of innovative environmental promotion" for civil servants who are responsible for issues of innovative development in the Ministry of Investment and Development, the Ministry of National Economy, and the Ministry of Education and Science.
The Chairman of the Steering Committee of the Regional Hub of Civil Service in Astana, Alikhan Baimenov, and the UNDP Deputy Resident Representative, Munkhtuya Altangerel, greeted the participants.
Milica Begovic Radojevic, Innovation Specialist at the UNDP Regional Centre for Europe and Commonwealth of Independent States (CIS) and Giulio Quaggiotto, Senior Programme Manager in Innovation Skills of NESTA – an international company which provides advice on innovations – presented on methods to promote an innovative environment, as well as the global trends in this area.
Practical exercises on defining prospective programmes and policy options were conducted together with the seminar participants. In addition, innovative trends, and ways to identify and use in development were considered; as well as issues of understanding different business models and tools for providing grants as innovative services, and innovative applications, and project activities.