Brian Philbin: "Human Resource Management should be at the heart of audit and evaluation in government agencies"
×
Reading mode
18.10.2018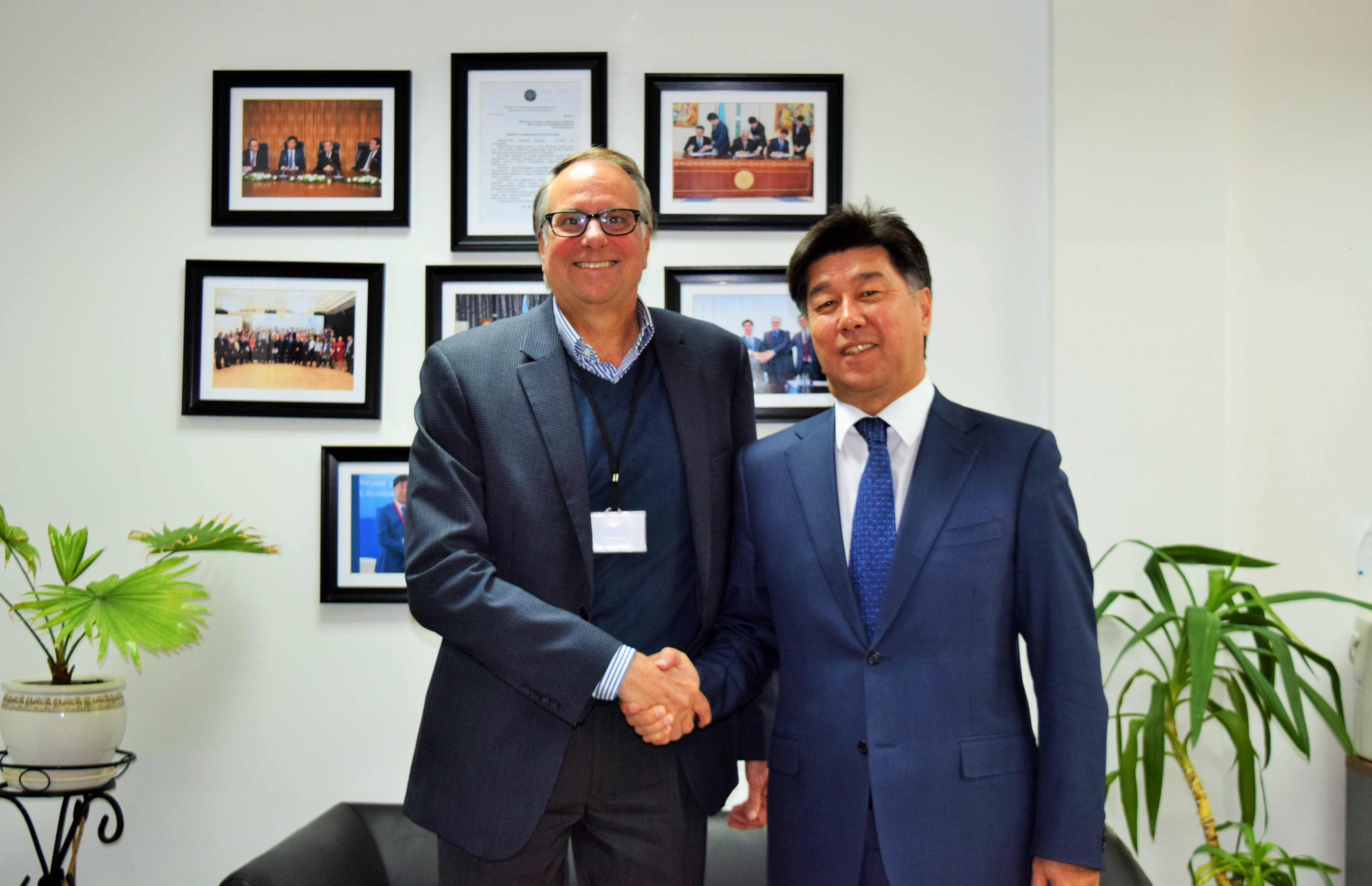 The Chairman of the Steering Committee of the Astana Civil Service Hub Alikhan Baimenov met the Assistant Commissioner for Audit, Evaluation and Risk Branch and the Chief Audit Executive for the Canada Revenue Agency Mr. Brian Philbin.
The parties discussed the opportunities fororganizing joint workshops and seminars on audit, evaluation and risk management for civil service practitioners of the Hub's participating countries.
Alikhan Baimenov noted: "The auditand evaluation systems of state bodies is crucial forenhancing the efficiency of public administration. This is one of the areas where countries of the region still need support for improvement. In this regard, the Canadian experience is of great interest".
Mr. Philbin, in his turn, stressed: "While evaluating theperformance of state bodies, it is important, first, to evaluate risk management, and second, to assess human resource management, since people are the key factor of any system. All changes are implemented by people and quality selection process, as well as human resource management is vital,"he said.
Furthermore, the parties agreed on concrete steps for cooperation.
Brian Philbin: "Human resource management should be at the heart of audit and evaluation in government agencies"