Events
×
Reading mode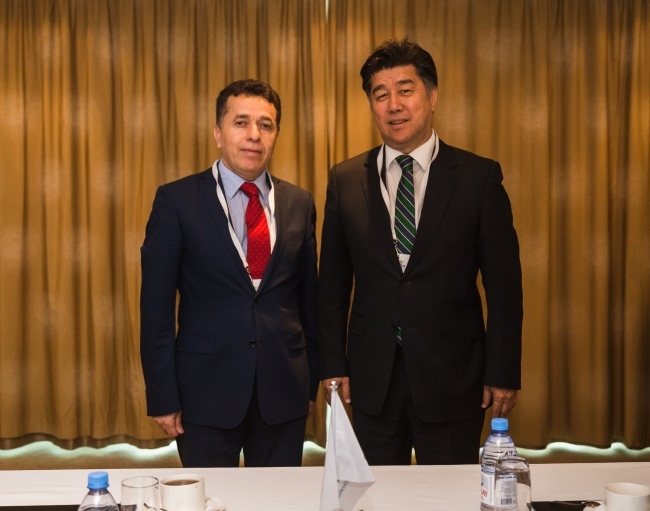 In the framework of the ACSH Annual Conference the meeting was held between the Chairman of the Steering Committee of the Astana Civil Service Hub Mr. Alikhan Baimenov and the Under-Secretary-General of the United Nations and Chairman of the United Nation International Civil Service Commission His Excellency Mr. Larbi Djacta.
His Excellency Mr. Djacta noted that Hub has become a unique global platform for the exchange of experience and knowledge in the field of civil service. He outlined the relevance of the initiative of the Government of Kazakhstan and UNDP in the creation of a multilateral platform that has no analogues in the world. The parties discussed the readiness to enhance mutually beneficial partnership for exchange of experience on the implementation of the remuneration system and motivation of the civil servants.
The UN Under-Secretary-General highlighted the importance of the ACSH Conference "Values, Trust and Technology in the Public Sector", which brought together experts and heads of authorized government agencies from more than 30 countries in the capital of Kazakhstan.
In turn, Mr. Baimenov noted the need for further consolidation of efforts for the implementation of joint initiatives and activities on relevant issues of civil service excellence.