Events
Chairman of the Steering Committee of the Astana Civil Service Hub Alikhan Baimenov met with Chairman of Enterprise Singapore
×
Reading mode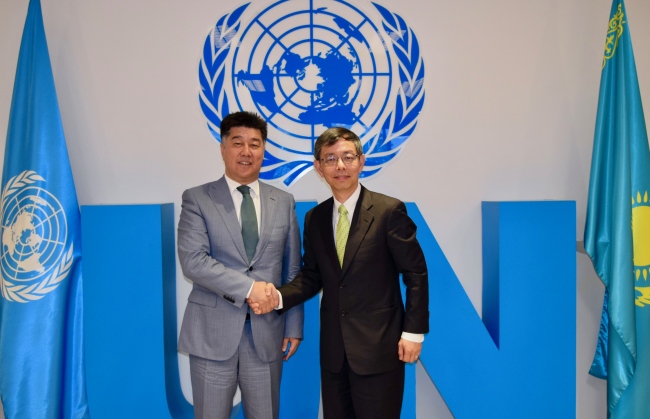 On 25 June 2019, the Chairman of the Steering Committee of the Astana Civil Service Hub Mr. Alikhan Baimenov met with the Chairman of Enterprise Singapore Mr. Peter Ong Boon Kwee, who served as the Head of Civil Service of Singapore from 2010 to 2017.
The parties discussed modern trends in the development of the civil service and prospects for cooperation.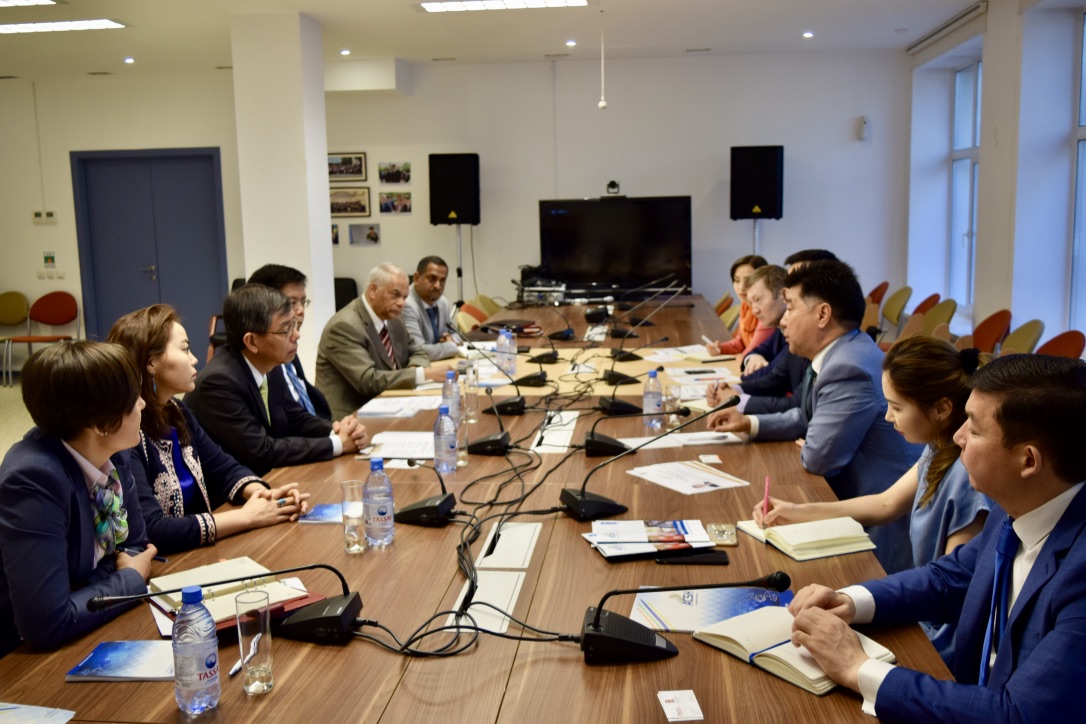 Mr. Alikhan Baimenov noted that the countries of the region are interested in studying the best practices, including the experience of civil service reforms in Singapore. The agenda of the Hub is formed based on the needs of the participating countries and such relevant topics as trust, values, ethics, anti-corruption and innovations in public administration.
Mr. Peter Ong Boon Kwee commended the efforts of the Hub in promoting capacity building initiatives based on the "peer-to-peer" principle, noting the relevance of the topic "Transformation and Innovations in Governance" within the framework of the Peer-to-Peer Learning Alliance created by the Hub.
"Digitalisation is helping to serve the community effectively. Accessible public services and citizen feedback on it minimize the bureaucracy. It is a revolution in public administration" – said Mr. Peter Ong Boon Kwee.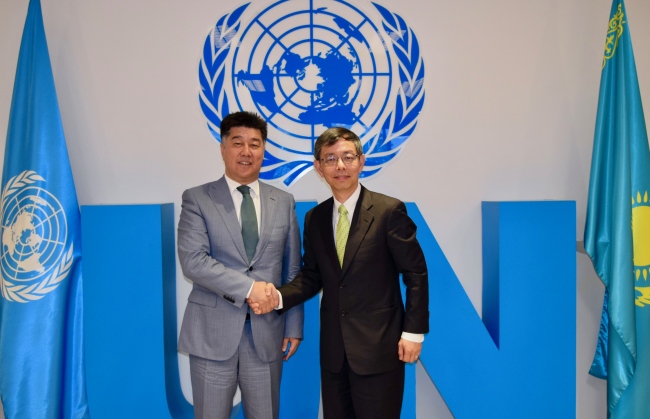 Concrete steps of cooperation were discussed by the parties.
The meeting was also attended by the Dean of the Graduate School of Public Policy at Nazarbayev University Dr. Hui Weng Tat.