Events
Representatives of more than 30 countries gathered in Astana to discuss contemporary public administration issues in post-Soviet Eurasia
×
Reading mode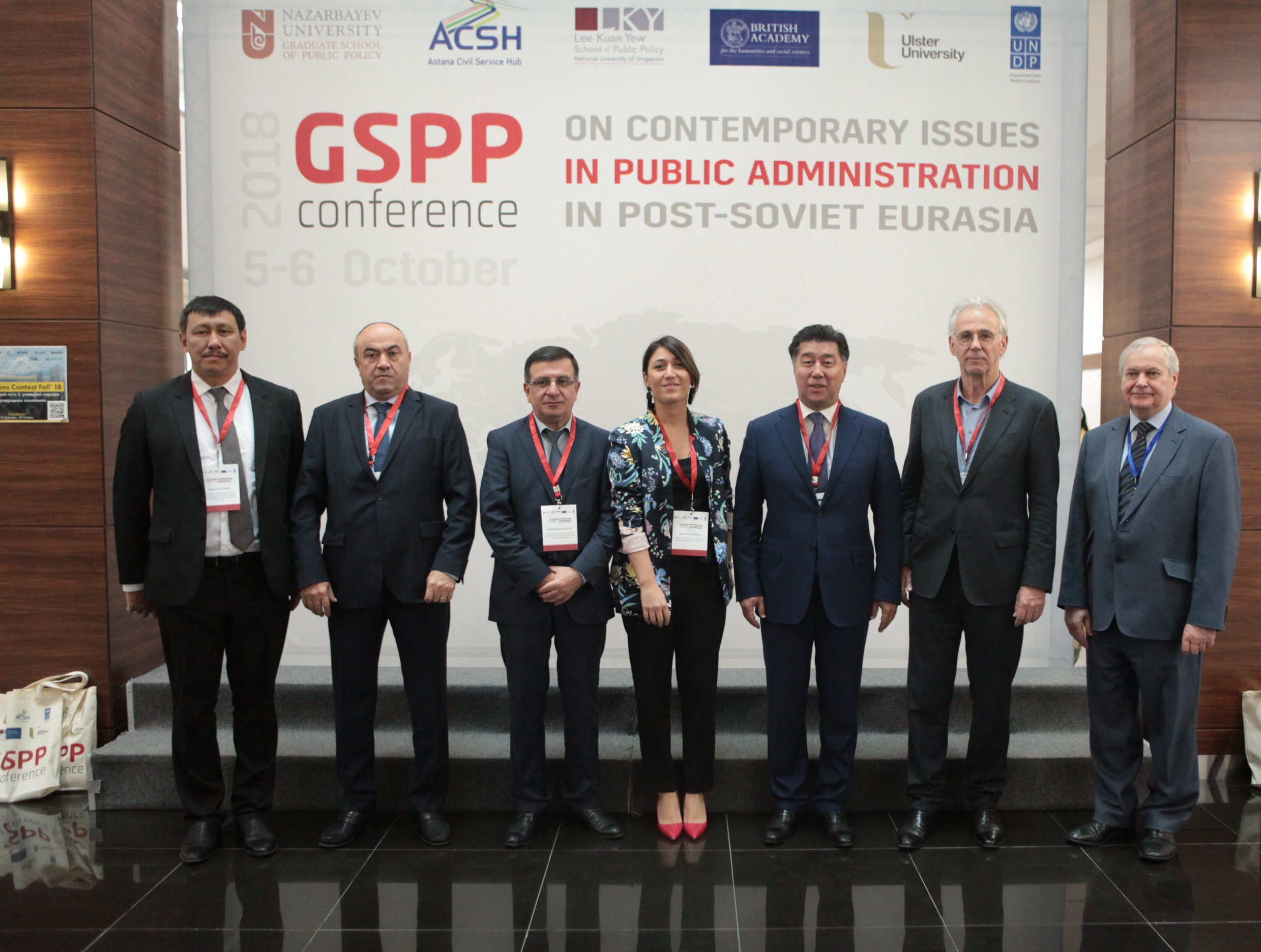 Register on this event
On 5-6 October, the Nazarbayev University Graduate School of Public Policy (NU GSPP) and the Astana Civil Service Hub held a conference on "Contemporary Issues in Public Administration in post-Soviet Eurasia" at Nazarbayev University.
Researchers, experts and civil service practitioners from more than 30 countries, including Kazakhstan, Kyrgyzstan, Uzbekistan, Russia, Ukraine, Georgia, Hungary, Singapore, China, the Netherlands, Malaysia, India, Australia and other countries participated in the conference.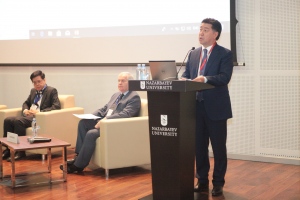 The Chairman of the Steering Committee of the Astana Civil Service Hub Alikhan Baimenov in his opening remarks noted: "The countries of our region have undergone a unique path of social and economic reforms while simultaneously transforming the government's role and developing their own public service models. Understanding the travelled path and the analysis of the achievements and problems is of interest for both researchers and public administration practitioners".
In his turn, the Dean of the NU GSPP Weng Tat Hui said: "We are excited that the conference has brought together academicians and practitioners from more than 30 countries. They shared knowledge and experience in public administration and learnt from each other's work. The outcome should be evidence-based policy making for the leaders of post-Soviet Eurasia".
The President of the Network of Institutes and Schools of Public Administration in Central and Eastern Europe (NISPAcee) György Hajnal also made a welcoming speech.
The conference included, among others, the sessions on public administration, civil service reforms, interaction between the civil service, business and civil society, where more than 60 reports were presented. The conference participants shared their research outcomes, knowledge and experience and expanded partnership networks.
The International Conference on Public Policy and Administration has been arranged for the second time. This year, along with the main organizers, the Lee Kuan Yew School of Public Policy, British Academy and the University of Ulster supported the event.
To view photos from the Conference please click here
To view presentations of the speakers please click here