Events
×
Reading mode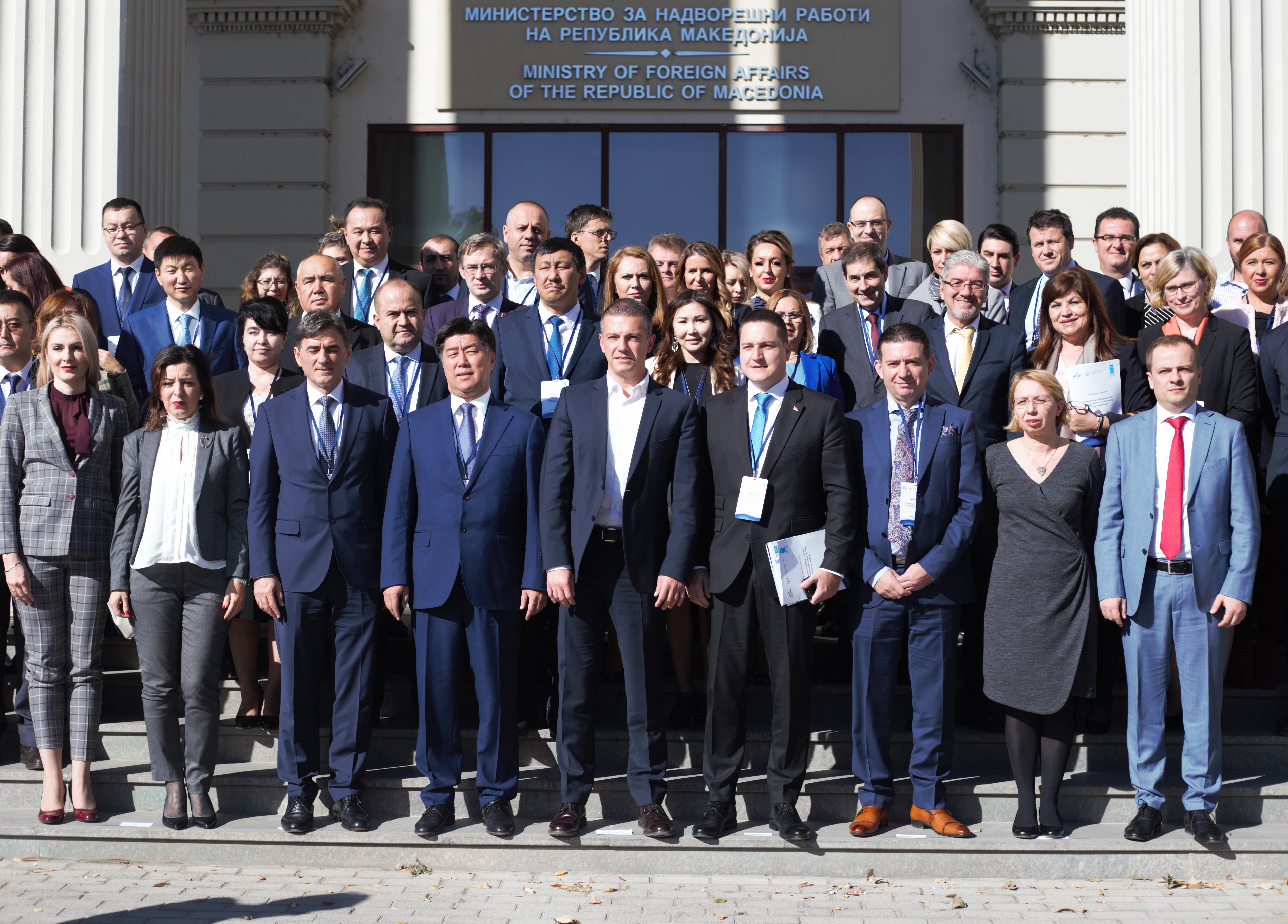 Register on this event
On October 25-26, in Skopje, the Astana Civil Service Hub jointly with the Ministry of Information Society and Administration of the Republic of Macedonia held a conference on "Contemporary Challenges in Public Service and the Role of Partnership for Reaching Solutions".
The civil servants, experts and scientists from 16 countries, including the Astana hub's participating countries – Azerbaijan, Armenia, Belarus, Bosnia and Herzegovina, Georgia, Macedonia, Montenegro, Kazakhstan, Kyrgyzstan, Poland, Tajikistan, Uzbekistan and Ukraine, as well as Albania, Kosovo and Serbia participated in the Conference.
Minister of Information Society and Administration of Macedonia Damjan Manchevski by opening the event, noted: "The conference provided an excellent opportunity to expand cooperation with our partners from the Astana hub's participating countries. We highly appreciate the Hub as an effective platform for partnership, networking and experience sharing in civil service".
Chairman of the Steering Committee of the Astana Civil Service Hub Alikhan Baimenov highlighted: "In the context of globalization and the development of new technologies, the citizens' demands to the quality of the delivered public services are continuously increasing. The partnership development is an effective tool in responding to emerging challenges and finding the best solutions in public administration. Furthermore, partnership is a key factor in achieving the sustainable development goals".
Speeches were also delivered by the Ministers of Public Administration of Serbia Branko Ruzik and Kosovo – Mahir Yagcilar, Director of the Regional School of Public Administration for the West-Balkan countries (ReSPA) Ratka Sekulovic, the representative of OECD Miroslawa Boryczka, as well as the heads of civil service agencies and academies.
The conference participants noted that partnership, as well as consideration of global and regional trends of public service development, help to find suitable solutions for the improvement of their own public administration systems.