×
Reading mode
25.05.2018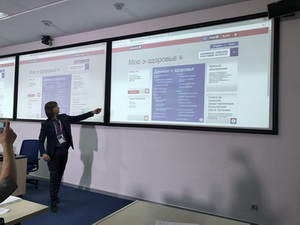 On 17-18 May 2018, Astana Civil Service Hub supported the workshop "Estonia's e-heath information system: experience, challenges and perspectives" for Kazakhstani health workers, IT specialists and civil servants.
Dr. Madis Tiik, the former Advisor of the Estonian President and one of the developers of the e-health information system shared Estonian experience on application of ICTs in delivering medical services.
The workshop was attended by the senior public servants of the Ministry of Health, specialists of medical institutions, Nazarbayev University, Holding Zerde and state corporation "Government for Citizens".   
Estonia is one of the leaders in E-Governance, including E-health system. In 2008, Estonia became the first country that fully incorporated electronic medical records of citizens from birth to death. In 2009, Estonia launched the information exchange system that allows uploading all medical documents into one electronic system. Estonian experience in e-health is of high interest for Kazakhstan.
The workshop was organized jointly by the Astana Civil Service Hub, Nazarbayev University and Association of National Partnership Platform "Public audit".