Events
×
Reading mode
- 5 April 2016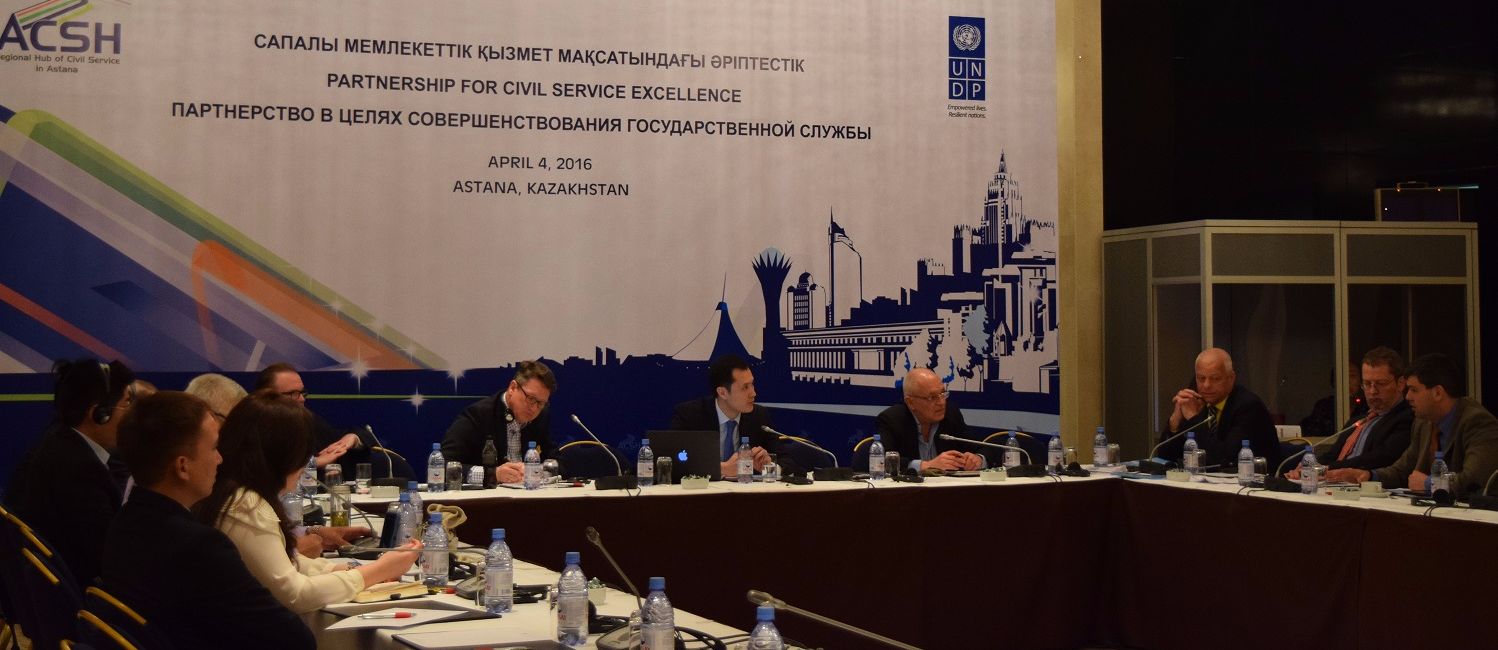 The First Advisory and Editorial Boards' Meetings were held as side events of the Annual Conference of the Regional Hub of Civil Service in Astana.
Representatives of the civil service bodies of six ACSH participating countries, international experts of the OECD, UNDP, GCPSE, as well as prominent international scholars of public administration and public policy attended the Sessions. 
During the First Advisory Board meeting, the proposal on the establishment of the Advisory Board was supported, and the Board's members were identified. Mr. Rex Facer, Associate Professor of Public Finance and Management at Brigham Young University, was recommended to act as the Board's overall coordinating focal point.
In the course of the meeting of the Editorial Board of the ACSH's International Journal of Civil Service Reform and Practice, participants discussed further opportunities for the development of the journal and elaborated strategies on raising the journal's quality up to the international standards.
The sessions also provided a platform to discuss and provide recommendations on the strategic priorities for the ACSH's future activities.
List of Participants_Advisory and Editorial Boards Brainstorming Sessions_web