×
Reading mode
11.02.2016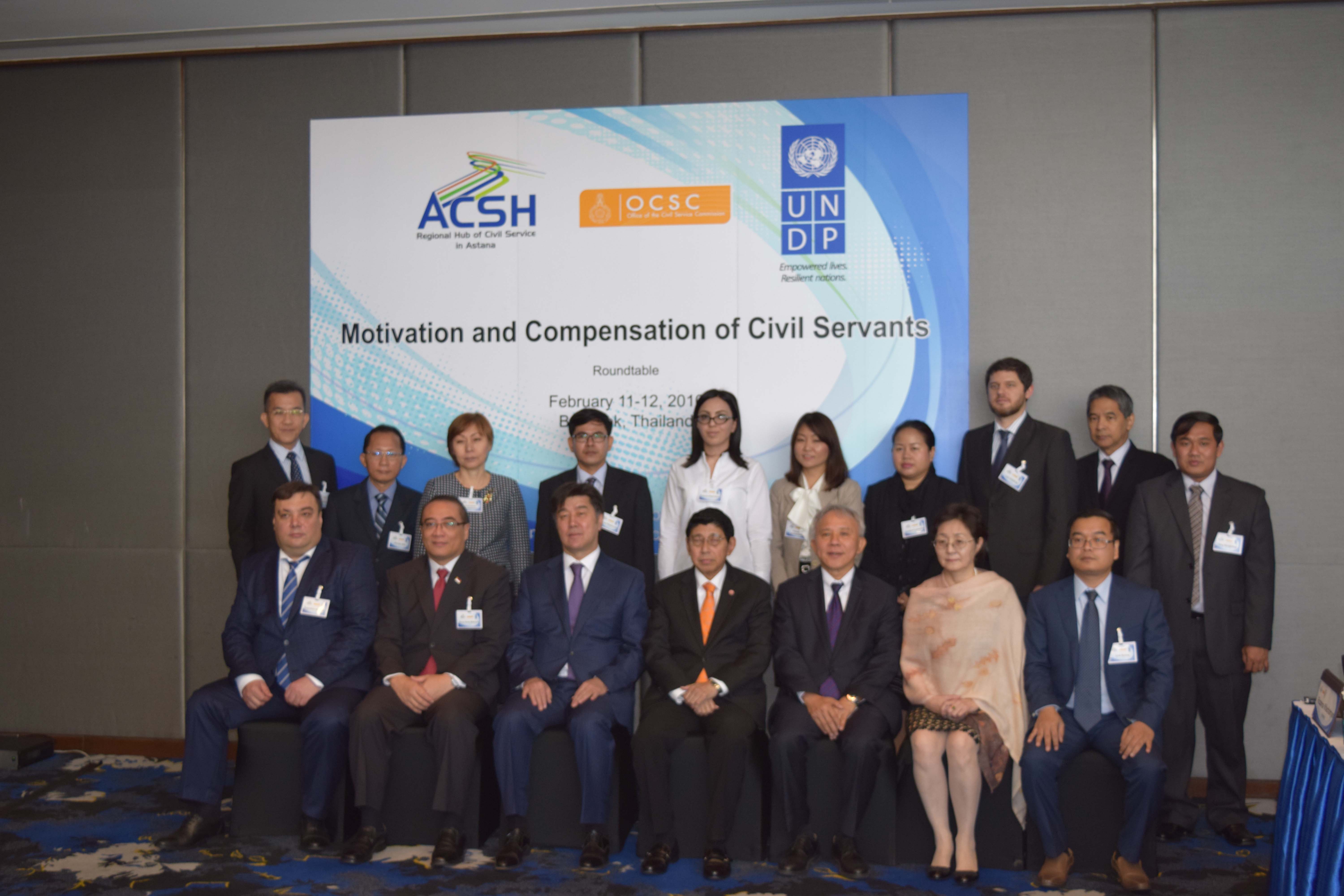 A round table on the topic "Motivation and compensation of civil servants" was organized by the Regional Hub together with the Civil Service Commission of the Kingdom of Thailand in Bangkok on 11 February 2016.
The roundtable was attended by civil servants and experts from civil service authorized bodies from the Regional Hub's participating states, including Kazakhstan, Kyrgyzstan, Armenia, Ukraine, Mongolia and several ASEAN countries.
The Deputy Prime Minister of the Kingdom of Thailand, Wissanu Krea-ngam, and the Chairman of the Steering Committee of the Regional Hub, Alikhan Baimenov, greeted the participants and noted that «motivated personnel of civil service are a key component in the civil service improvement."
In addition, Alikhan Baimenov met with Dr. Bima Haria Wibisana, the Chairman of the National Civil Service Agency of Indonesia and the two sides discussed prospects of further cooperation between Indonesia and the Regional Hub.
During this event, the main factors motivating civil servants, innovative ways and methods (on the example of developing countries) to increase motivation among civil servants were examined. The participants considered issues related to the Regional Hub's research paper on motivating civil servants in Pakistan and Kazakhstan, which was prepared jointly with the UNDP Global Centre for Public Service Excellence.
Furthermore, prospects of continuing with some other research and holding training seminars and conferences in other participating states of the Hub were also discussed.
Thailand is one of the new participating states of the Regional Hub, which has declared itself as an active participant by organising and holding this round table.