×
Reading mode
15.08.2018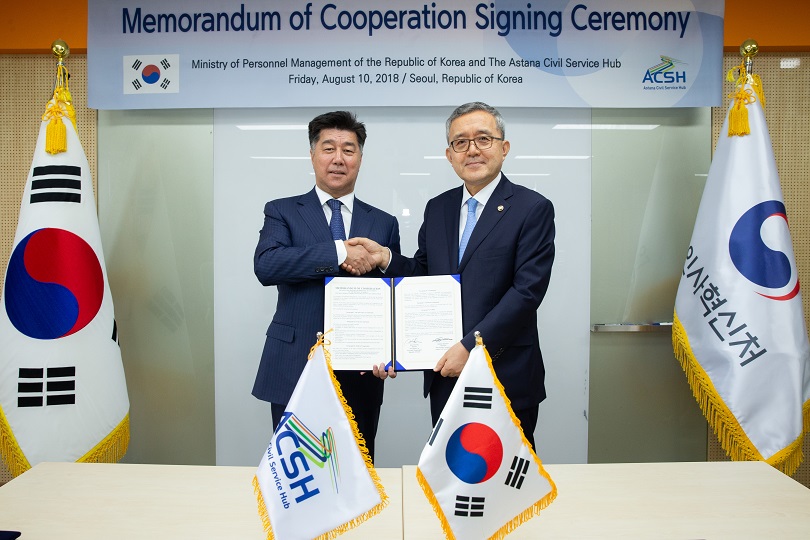 ASTANA. KAZINFORM – The Chairman of the Steering Committee of the Astana Civil Service Hub, Mr. Alikhan Baimenov, and the Minister of Personnel Management of the Republic of Korea, Mr. Pan Suk Kim, signed a Memorandum of Cooperation between two organizations in Seoul, Kazinform has learnt from the Hub's press service.
"The Korean experience in human resource management, including recruitment and promotion of civil servants is of high interest for the Hub's participating countries," said Mr. Alikhan Baimenov. Mr. Pan Suk Kim noted: "We highly value Astana Civil Service Hub as a platform for knowledge and experience sharing and hope that the signed Memorandum of Cooperation will give a new impetus to our partnership".
The parties discussed specific areas of cooperation and future plans to be implemented in the framework of the Memorandum, including joint research projects, capacity building activities and sharing of innovation solutions on civil service. The both sides exchanged publications and knowledge products on public administration and human resource management.
https://www.inform.kz/en/astana-hub-strengthening-partnership-with-the-republic-of-korea_a3357348