News
Regional Hub of Civil Service in Astana was invited to the High-level Committee meeting of the UN General Assembly
×
Reading mode
18.05.2016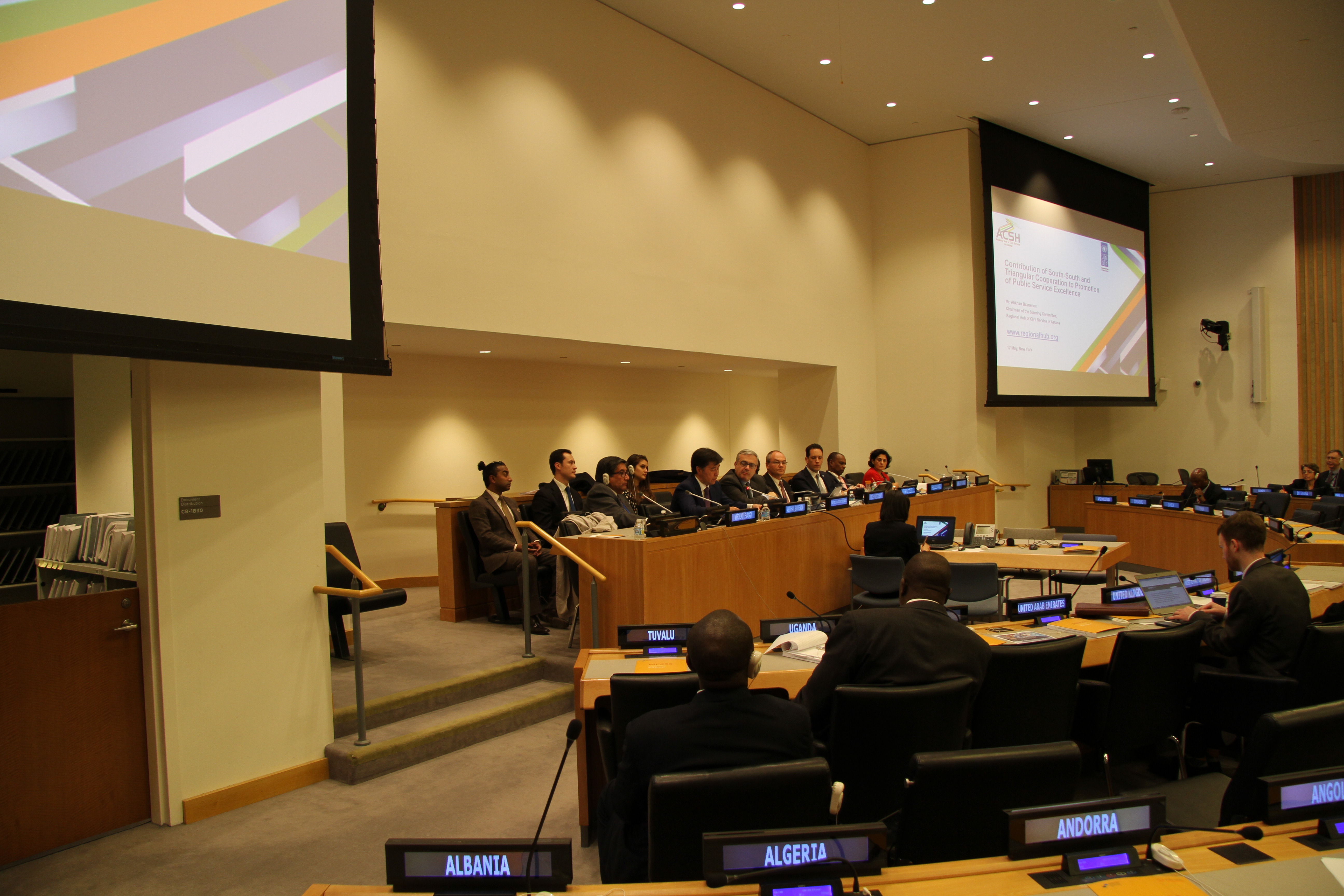 At the nineteenth session of the High-level Committee on South-South Cooperation of the UN General Assembly Regional Hub of Civil Service in Astana has been praised as an effective international cooperation platform.
Welcome Remarks were addressed by Mr. Jorge Chediek, Envoy of the Secretary General on South-South Cooperation and Director of the United Nations Office for South-South Cooperation. The session was also attended by the permanent representatives of the UN member states, observer states, and Heads of UN agencies, intergovernmental and non-governmental organizations. 
As the theme of discussion on the contribution of South-South cooperation in the field of civil service was chosen experience of Regional Hub in Astana. Chairman of the Steering Committee of the Regional Hub of Civil Service in Astana Alikhan Baimenov spoke about the contribution of Kazakhstan to the international partnership for improving the civil service, in particular, about the Regional Hub activities in advancing the goals of sustainable development.  
Regional Hub of Civil Service was invited to the High-level Committee meeting as an organization with an effective cooperation model, which experience might be used in other regions. 2014, the Hub was marked by a special UN award for his contribution to the world cooperation development in the South-South.
The ACSH was created at the initiative of Kazakhstan jointly with the UNDP, and was established by the 25 member countries and 5 international organizations. The Hub now comprises 34 participating countries and an expanding geographical range from the North America and Europe, the CIS, the Caucasus and Central Asia to ASEAN  countries shows that the partnership in order to improve  the civil service is a universal necessity.
Speech of Alikhan Baimenov, Chairman of the Steering Committee of the Regional Hub of Civil Service in Astana