News
29.07.2014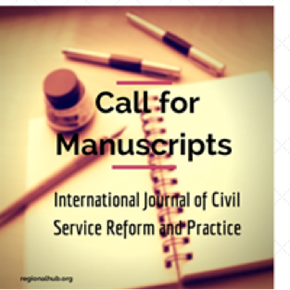 Submission Information:
The Regional Hub of Civil Service in Astana seeks submissions to its journal, the International Journal of Civil Service Reform and Practice. The journal has successfully published two issues, and seeks to publish manuscripts of interest to participants of the Regional Hub. The Regional Hub was established in 2013. The Hub was initiated through a joint project between the United Nations Development Programme and the Agency for Civil Service Affairs of the Republic of Kazakhstan. The Hub has over 30 participating countries and 5 international organizations.
Questions and submissions should be sent to: Mr. Zhandarbek Moldashev, Research fellow of the Academy of Public Administration's Research Institute, at Zhandarbek.Moldashev@apa.kz. The deadline for issue #3 is September 1, 2014 and issue #4 is October 1, 2014.