News
International Conference on "Civil Servants' Performance Appraisal" will be held on 25-26th August 2015 in Issyk-Kul, Kyrgyz Republic.
05.08.2015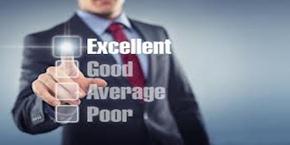 Objective: The overall objective of the Conference is to provide a platform for civil servants and those involved in civil service reforms to address hot topics, share experiences and new trends of civil servants' performance appraisal. Case studies and research findings from different countries and international experts will shed light onto success stories and lessons learned which might prove useful to other participants.
Participant: International Experts, Hub participating countries' officials.
Speakers:
Oleg Tarbinski, Deputy Director of the State Personnel Service of the Kyrgyz Republic Official;
Almazbek Nasyrov, Rector of the Academy of Public Administration Official of the Kyrgyz Republic;
Pan Suk Kim, Dean, College of Government and Business; President, Asian Association for Public Administration (AAPA); Fellow, National Academy of Public Administration (NAPA), Washington DC;
Greg Gifford, Ph.D. Dean Federal Executive Institute (TBC);
Edwin Lau, Division Head, Reform of the Public Sector Public Governance and Territorial Development (TBC);
Saltanat Liebert, Ph.D. Associate Professor L. Douglas Wilder School of Government & Public Affairs Virginia Commonwealth University (TBC);
Mohammad Khalid Arshad, Director, Human Resource Coordination & Development Directorate, the Independent Administrative Reform and Civil Service Commission of the Islamic Republic of Afghanistan, and others.
Format: three sessional presentations, discussion, Q/A sessions.
Organizers: the Regional Hub of Civil Service in Astana with support of State Personnel Service of the Kyrgyz Republic.