News
Regional Hub of Civil Service in Astana promotes the Alliance of practitioners in the field of public services on peer to peer principle
×
Reading mode
11.11.2016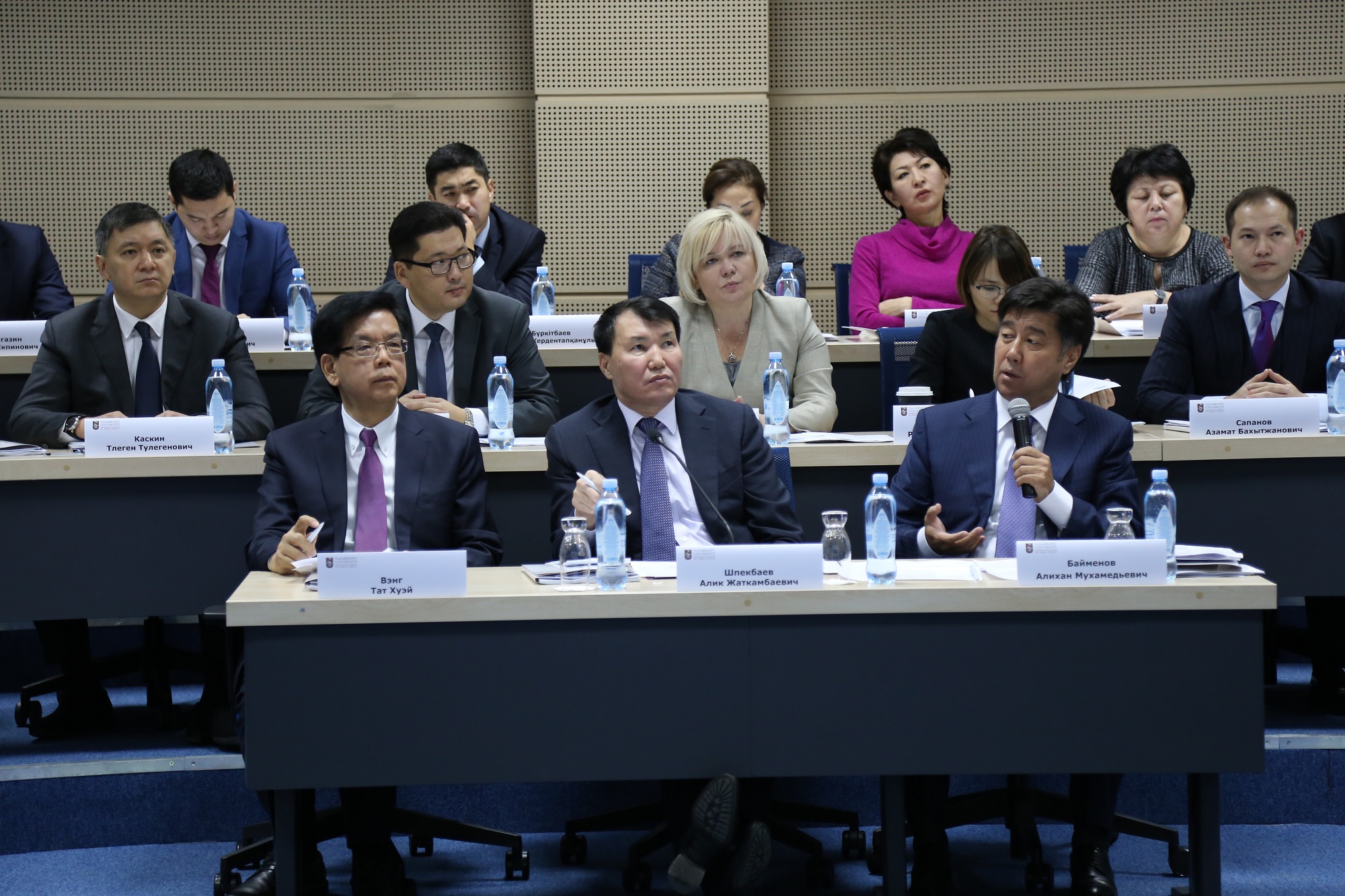 The best practices for improving the quality of public services among the member countries of the Hub, in particular Georgia, Azerbaijan and Kazakhstan, were presented in the joint seminar of the Regional Hub of Civil Service in Astana, Agency for Civil Service and Anti-Corruption of the Republic of Kazakhstan and Nazarbayev University's Graduate School of Public Policy.
The issues discussed at the seminar included improving the quality of public services delivery and enhancement of its business processes, internal control over the quality of public services by government authorities, etc. The examples of international best practices for the implementation of one-stop shops as well as other reforms were presented by the Hub's international consultants.
The speech by Deputy Chairman of the Agency for Civil Service Affairs and Anti-Corruption Alik Shpekbayev was focused on the implementation of the objective set by the Head of State on shifting the emphasis from one-sided approach in the relationship between government authorities and population to the effective delivery of public services to citizens. However, in order to ensure the convenience for population, speaker noted the need to further automation of public services delivery, which will also contribute to minimization of the corruption.
Chairman of the Steering Committee of the Hub Alikhan Baimenov noted that the Hub initiated and established the first Alliance of practitioners using the Effective Institutions Platform (EIP) methodology to exchange experiences in public services delivery issues on peer to peer principle. As a result of the meetings within the framework of the Alliance, the Hub developed analytical materials - case studies that reflect the best practices of Georgia, Azerbaijan and Kazakhstan in the field of public services. The Hub invited international consultants to undertake research and present these case studies at the seminar.
Additionally, the representatives of the Agency, "Government for citizens" State Corporation and the Institute of Economic Research shared their visions on the development of the public service system.
Experts form Azerbaijan and Georgia noted the Kazakhstani experience on implementation of public services delivery system to citizens and business using one-stop shop pronciple as the first experience among the countries of the region. The representatives of government authorities have expressed their interest in the further consideration of topical issues in the field of public services at the interagency level, including from the perspective of the international experience.
The representatives of the Presidential Administration, Prime Minister's Office, central government authorities and "Government for citizens" State Corporation also took part at the seminar. The videoconference was also attended by officials of local executive bodies, the territorial departments of the Agency and the State Corporation branches. 
You can read more about Peer Learning Alliances here.