News
×
Reading mode
28.11.2016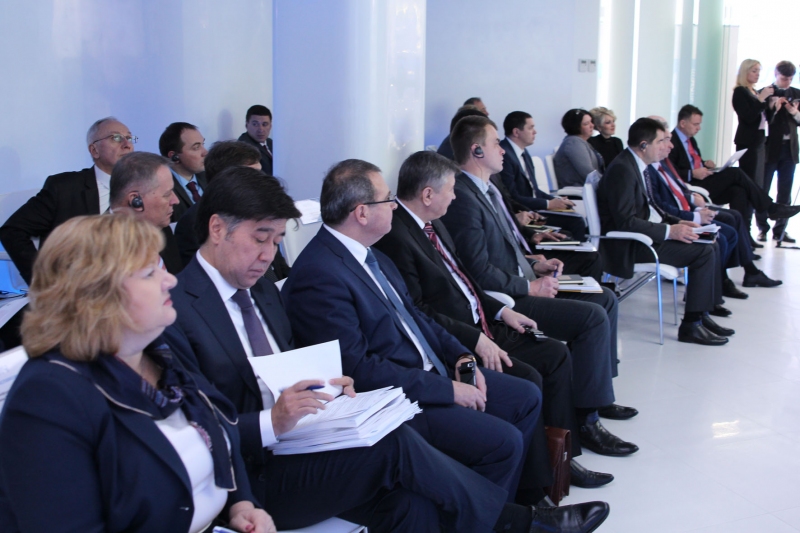 Alikhan Baimenov, Chairman of the Steering Committee of Regional Hub of Civil Service in Astana, introduced global and regional trends in the modernization of the civil service and the development of public administration at the expert forum on the development of "electronic government" in Minsk (Belarus). The forum was organized by the Government of the Republic of Belarus and the United Nations Development Programme.
The representatives of Belarus President Administration and government members, international experts in the field of "electronic government" and specialists of leading companies in the field of information technology participated in the forum.
In his speech, Alikhan Baimenov recalled the saying of one of the lawyers of the XIX century, who said that "laws should be like a dress on a growing man. It should be tailored so as to serve a man, not limiting his or her growth". First, among four interrelated areas of modernization of the civil service, he mentioned "a modern legislation, which meets challenges of the time and creates conditions for the development." The second one, according to A. Baimenov is "innovations that allow using the achievements of science and technology for a more efficient state". The third one is "recruitment of employees who meet today's requirements and able to cope with current changes, and are flexible to changing realia". The fourth one, emphisized by Alikhan Baimenov is "environment (infrastructure, culture). He also underlined that odernization of the civil service is vital in terms of improving quality of public services delivery; the reforms are meant to lead to simplification of public service delivery processes, and, ultimately, to increase citizens' trust.
Among other issues discussed during the event were innovative technologies to improve the efficiency of administrative decisions, specificity of the digital transformation of processes in various fields of public relations and economic sectors, as well as the best practices of implementation of integrated state information systems on the example of Israel and Estonia.
Participants exchanged their views on the topical issues of using modern information technologies in public administration, social sphere and real sector of economy.