News
Contribution of Astana Hub to the development of effective institutions was pointed out at High-Level Meetings in Nairobi
×
Reading mode
02.12.2016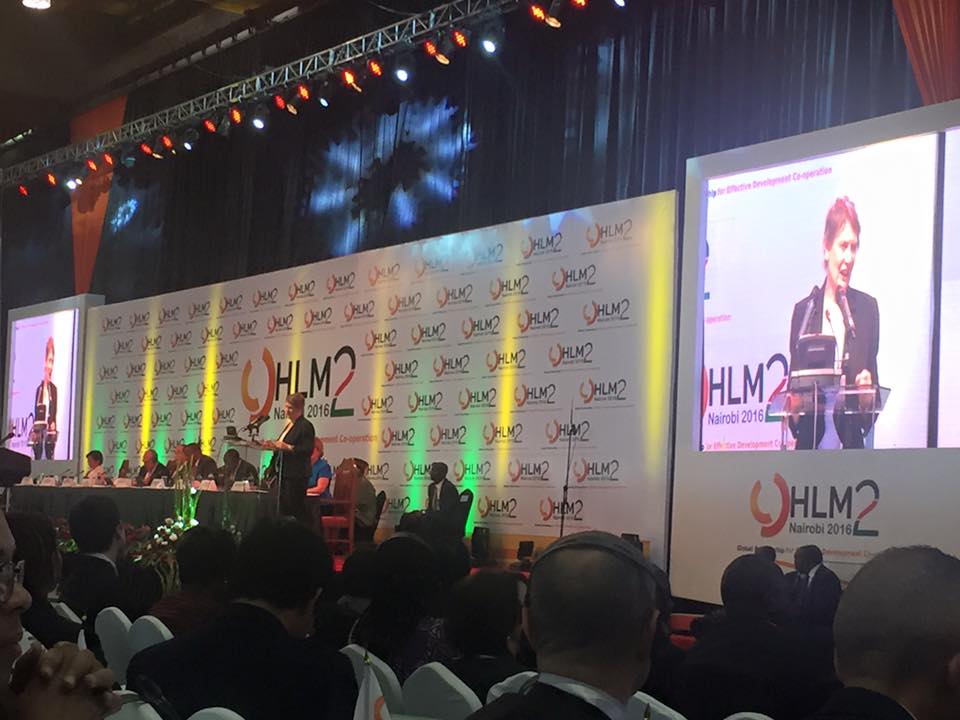 The results of the Alliance practitioners in the field of public services were announced in Nairobi (Kenya) at the Effective Institutions Platform (EIP) Annual Meeting based at the Joint Secretariat of the OECD and the UNDP Global Centre for Public Service Excellence in Singapore. The Alliance was launched on the initiative of the Regional Hub of Civil Service in Astana.
During the meeting participants discussed the latest trends and innovations in the development of effective institutions, including the issues of improving the efficiency of the state apparatus and its responsibility, reform policy and building stronger accountability systems. The EIP participants bringing together more than 60 countries and organizations were given the opportunity to share country-level practices and consider ways in the successful implementation of government reforms.
In his speeches, Hub's Portfolio Manager Ernar Zharkeshov noted the contribution of Astana Hub to EIP as its member by launching the first Alliance of practitioners of Azerbaijan, Georgia and Kazakhstan on the peer-to-peer principle to exchange experienceы in public services delivery. In the framework of the Alliance, three international consultants from the abovementioned countries prepared analytical materials - case studies that reflect the best experience of Georgia (Public Service Halls), Azerbaijan (ASAN Service) and Kazakhstan (State Corporation "Government for Citizens") in the field of public service delivery, having engaged  in a joint research. Other EIP Member States expressed their interest in learning the Astana Hub's experience to create similar alliances in their home countries.
In accordance with the EIP methodology, the next stage is the development of a structured cooperation strategy in a form of seminars, workshops and study visits to learn the details of the successful solutions of these countries in delivering the public services based on one-stop shop principle.
For reference: The Alliance of practitioners in the field of public services delivery has been established on the Hub's platform to exchange experience and knowledge on a peer-to-peer principle for practitioners of the participating countries. The Alliance as a network of partners will help in the implementation of one-stop shop system reforms, and strengthen cooperation among the participating countries of the Hub. Currently, there are 36 participating countries in the Astana Regional Hub, including OECD countries, CIS, Caucasus, Central Asia and ASEAN. The Hub was established by the initiative of the Government of the Republic of Kazakhstan and the United Nations Development Programme as an institutional framework for the continuous exchange of experience and knowledge in the field of civil service for the countries of the region.