News
Innovations in Public Governance Discussed at the Asian Leadership Forum within 2017 EROPA Conference
×
Reading mode
20.09.2017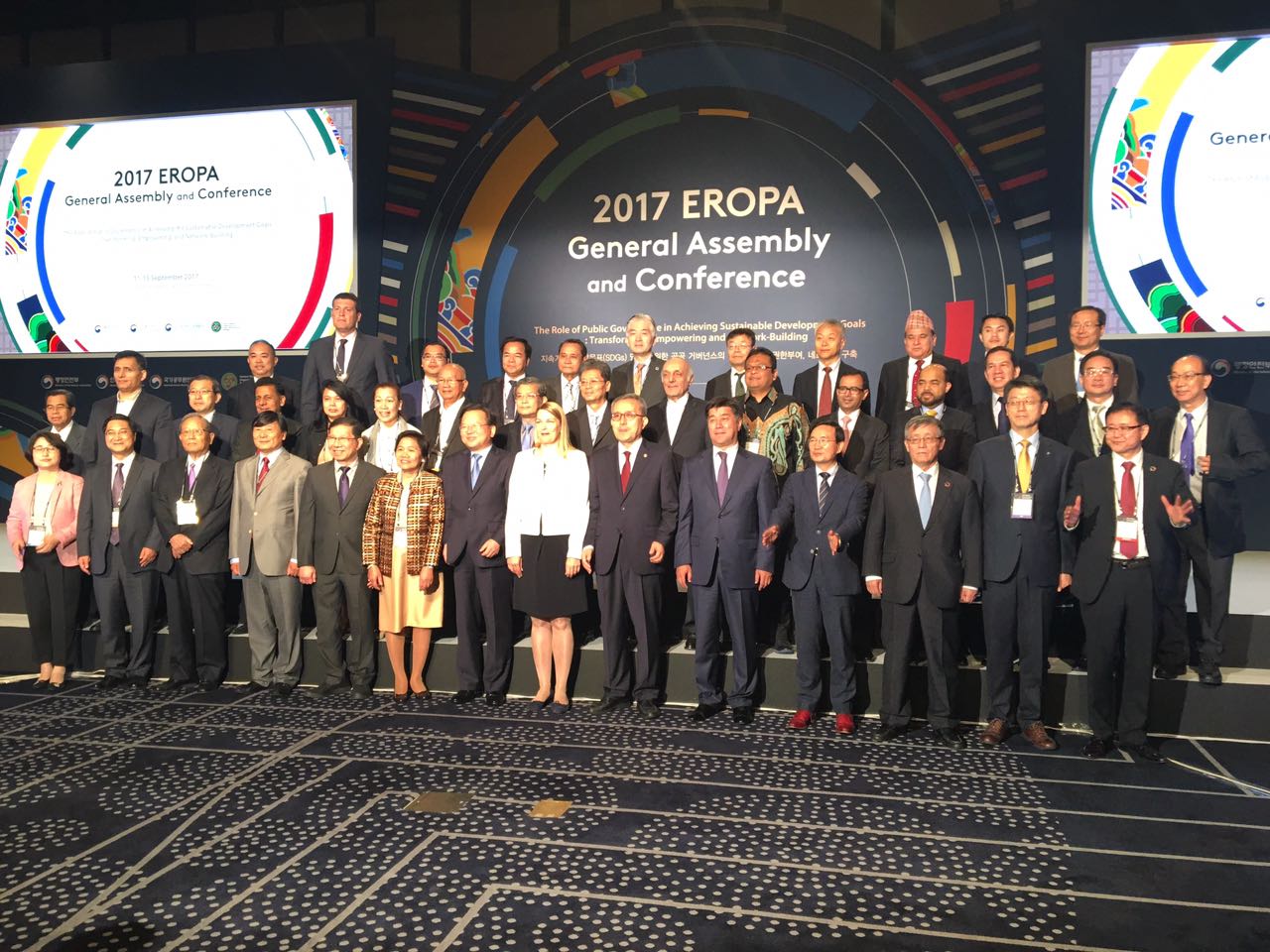 High-ranking civil servants and political figures from the Asian countries together with the representatives of the OECD secretariat discussed innovative solutions and best practices in administrative reforms at the Asian Leadership Forum, held in the framework of the 2017 EROPA General Assembly Annual Conference. 
In his speech, Chairman of the Steering Committee of the Regional Hub of Civil Service in Astana Alikhan Baimenov having presented the achievements of the countries of the region in public governance reforms, outlined the topical directions to further enhance its effectiveness." First are values. Second, it is an environment, creating the setting for the maximum development and use of people's potential and innovations. Third, adaptability and flexibility of systems and organizations. Forth, it is improvement of horizontal communications. Fifth, it is a horizontal and vertical balance of institutional power, responsibility and resources. Sixth, it is the ability of leaders to harmonize their decisions with the goals of higher-order systems - the goals of a society, state, and the Sustainable Development Goals", - stated Baimenov.
During the conference, a bilateral meeting between Alikhan Baimenov and Minister of Personnel Management of the Republic of Korea Pan Suk Kim took place. During the meeting, Minister Kim emphasized the importance and effectiveness of cooperation with the Regional Hub. 
Chairman Baimenov also had a substantive meeting with the Head of the Public Sector Division at OECD Directorate for Public Governance and Territorial Development Edwin Lau. The parties discussed further steps in joint research projects.    
EROPA (Eastern Regional Organization for Public Administration) is an international association of 10 countries from the Asia-Pacific region (Korea, China, Japan, Iran, India, Indonesia, Nepal, Vietnam, Thailand, the Philippines), 97 organizations and groups, and about 600 individual members, united with the common goal of public governance enhancement.