News
×
Reading mode
10.10.2017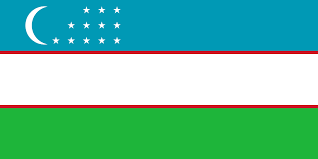 Chairman of the Steering Committee of the Regional Hub of Civil Service in Astana Alikhan Baimenov met with Ambassador Extraordinary and Plenipotentiary of Uzbekistan in Kazakhstan Ikrom Nazarov.
Ambassador Ikrom Nazarov noted  that the Astana Hub is an important tool in strengthening regional and bilateral cooperation and invited the Chairman of the Steering Committee to the international conference on reforming the civil service of Uzbekistan.   
Alikhan Baimenov highlighted the activities of the Hub, including new analytical publications on innovative solutions and best practices of the countries in providing public services, the results of the large-scale study of global and regional trends, as well as other initiatives in the development of civil service.
The parties also discussed prospects for cooperation between the Hub and the authorized state bodies of Uzbekistan.