News
The Astana Hub published a research report on the motivation of civil servants in Kazakhstan and Pakistan
×
Reading mode
04.04.2018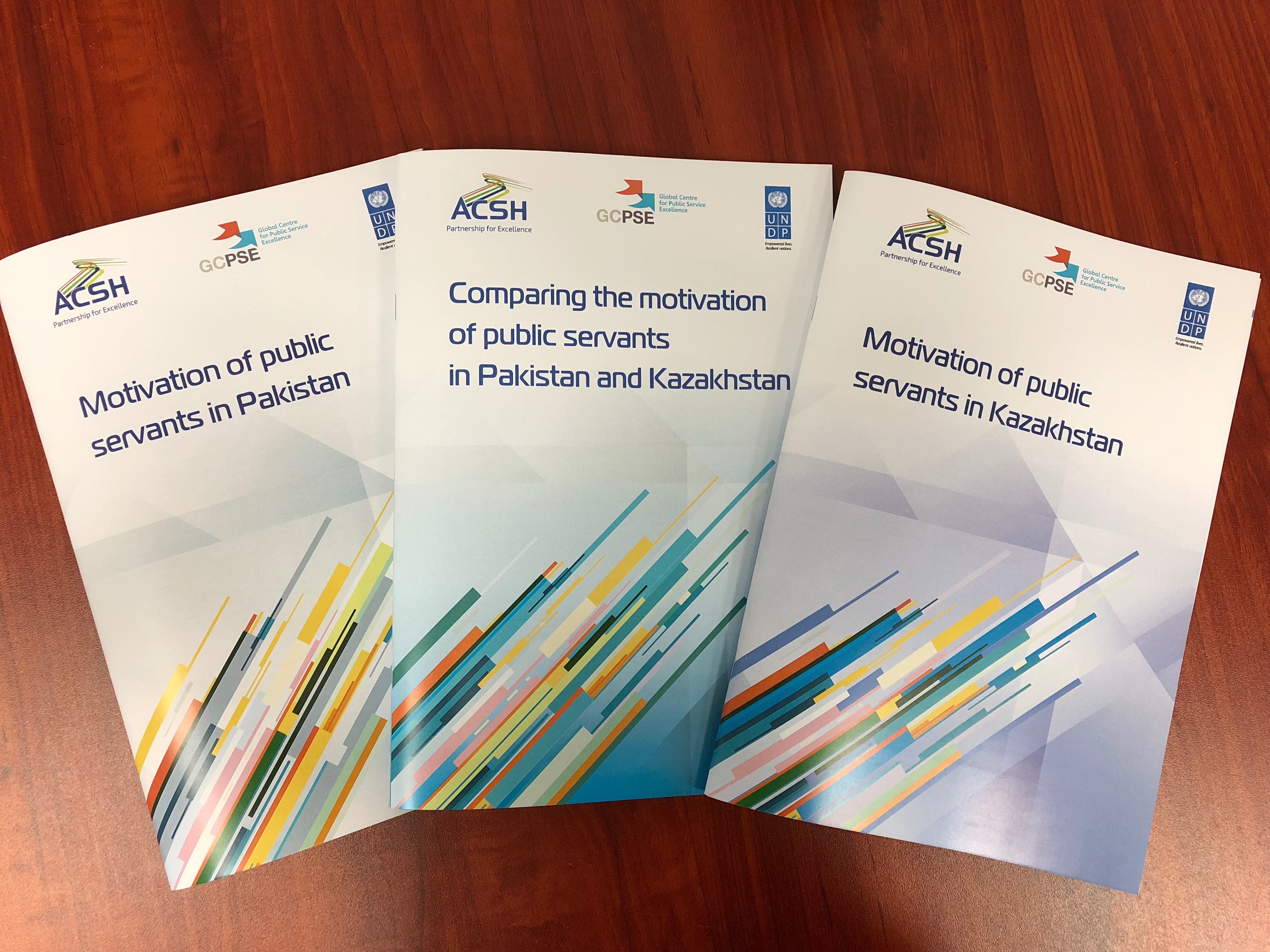 The Astana Civil Service Hub jointly with the UNDP Global Center for Public Service Excellence in Singapore completed the study and published three reports on the motivational factors of civil servants in Kazakhstan and Pakistan as well as to their comparative analysis.
The main purpose of this study is to analyse the factors that influence the motivation of civil servants in Kazakhstan and Pakistan. Within the framework of the study, with support from the Agency of the Republic of Kazakhstan for Civil Service affairs and Anti-Corruption, an online survey of civil servants of Kazakhstan was conducted.
Understanding the various aspects of motivation can be the basis for developing strategies aimed at improving the efficiency of public servants and the effectiveness of public agencies.
One of the key directions in the Astana Civil Service Hub's work is to conduct research on issues of civil service improvement in Kazakhstan and the participating countries of the Hub.