News
×
Reading mode
27.09.2018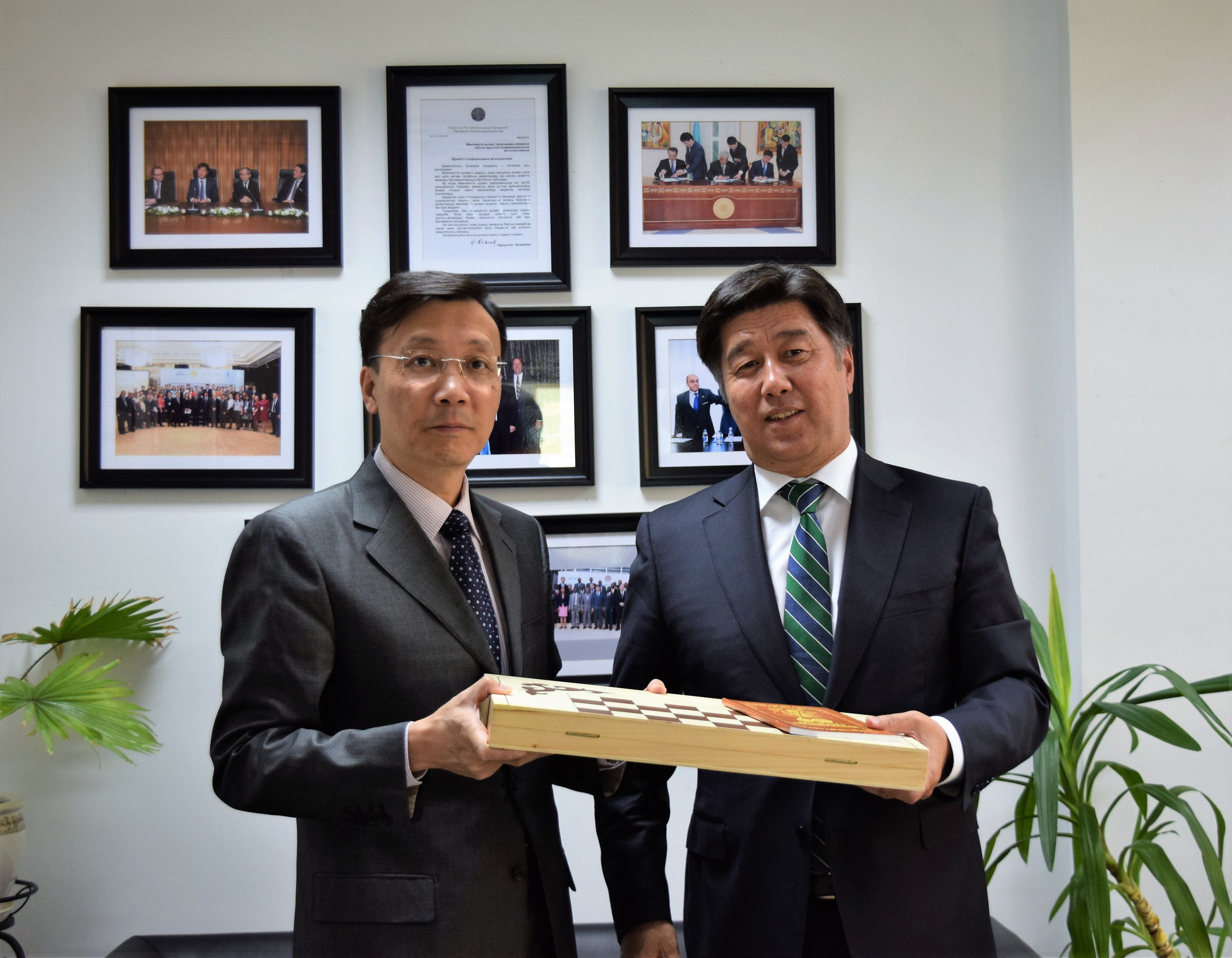 The Chairman of the Steering Committee of the Astana Civil Service Hub Alikhan Baimenov met the Ambassador Extraordinary and Plenipotentiary of the People's Republic of China to the Republic of Kazakhstan Mr. Zhang Xiao in Astana.
Alikhan Baimenov noted that the Hub was an experience and knowledge sharing platform: "We show the opportunities, solutions and global trends in civil service. The Hub's participating countries on their own decide which approaches suit best to their unique contexts. In civil service area there are no teachers and students. At the same time, all have a common interest to learn from each other's experiences and share their owns".
Ambassador Zhang Xiao emphasized the relevance of the chosen approach, and as a result, the successful performance of the Astana Hub: "The Hub provides the countries of the region a unique opportunity to learn from each other on equal terms. Each nation has its own mentality and unique characteristics, and there is no panacea for all problems," he said. Furthermore, Mr. Zhang Xiao stressed the importance of the "One Belt - One Road" initiative for the economies of the countries along the belt and suggested considering the implementation of joint activities under this initiative.
In his turn, Alikhan Baimenov invited the representatives of China to participate in the Peer-to-Peer Learning Alliance on the development of E-government.
During a meeting the parties discussed joint thematic research and capacity building activities for civil servants of the Hub's participating countries and development of expert and professional ties between the parties.
China is one of the 40 active participating countries of the Hub. Jointly with the Chinese counterparts, the Hub conducted a series of seminars for civil servants of the region, and published a special issue of the International Journal of Civil Service Reform and Practice devoted to the public administration reforms in China.