News
Astana Civil Service Hub strengthens cooperation with the European institutions of public administration
×
Reading mode
10.10.2018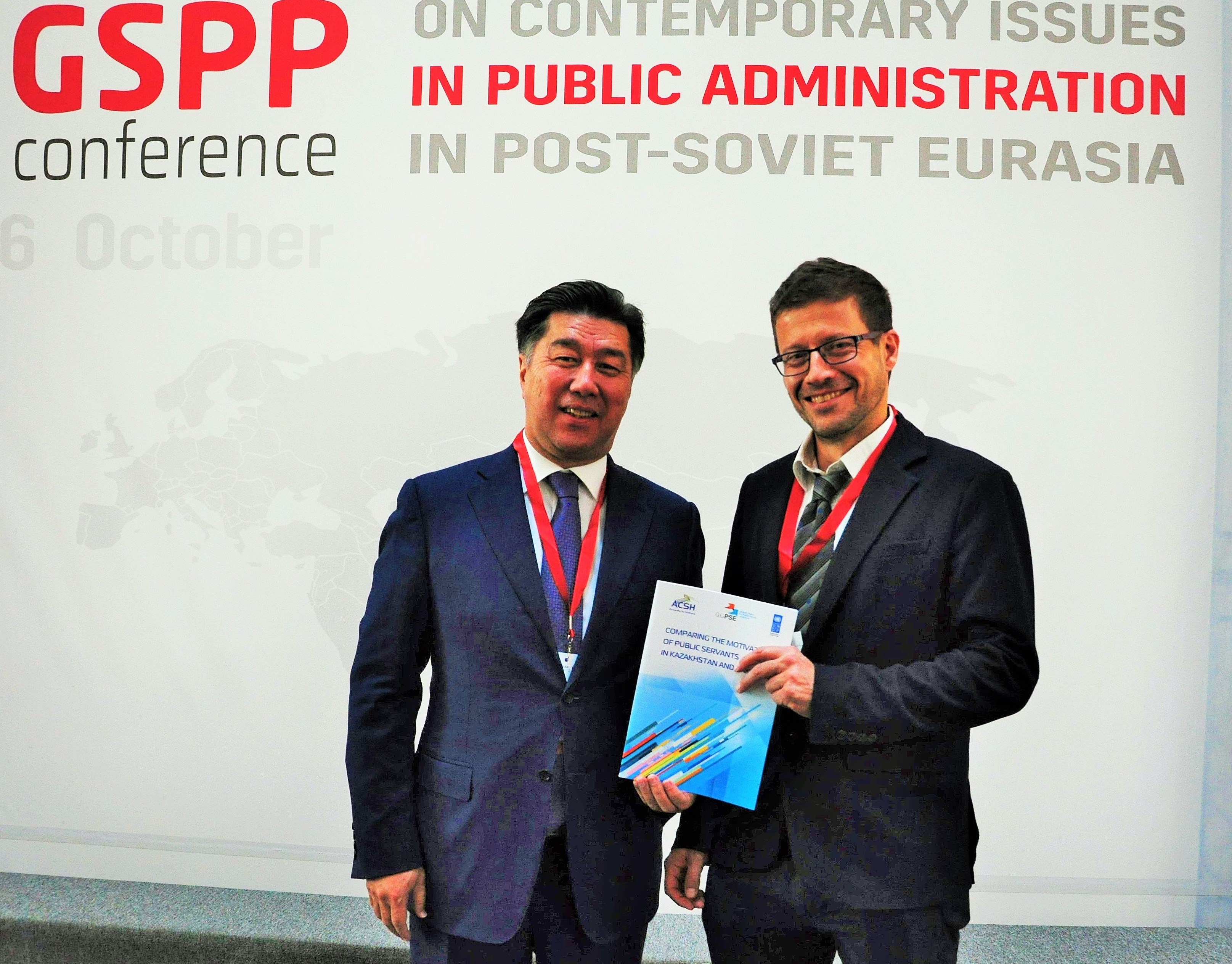 The Chairman of the Steering Committee of the Astana Civil Service Hub Alikhan Baimenov met the President of the Network of Institutes and Schools of Public Administration in Central and Eastern Europe (NISPAcee) György Hajnal.
At the meeting Alikhan Baimenov highlighted: "Besides the civil service agencies we closely cooperate with professional networks, such as the Asian Association for Public Administration and the American Society for Public Administration, as well as the leading public policy schools. The partnership with the NISPAcee is also of high interest and important for us."
György Hajnal, in his turn, emphasized the hub's success in implementation of its mission. "The Astana hub's activities have spread beyond the region and reached a global outreach. It has become a unique platform for sharing knowledge in public service area for many countries. The hub attracts both academicians and practitioners to its research activities, and their experience is of great interest to us," he said. Furthermore Mr. Hajnal noted the high quality and utility of the hub's research publications and knowledge products. The parties discussed the possibilities for joint research activities and outlined plans for the upcoming period.
Currently, the Astana hub consists of 40 participating countries, including OECD, CIS, Caucasus, Central Asia and ASEAN.