News
Astana Civil Service Hub jointly with OECD completed a research project on human resources management
×
Reading mode
30.06.2018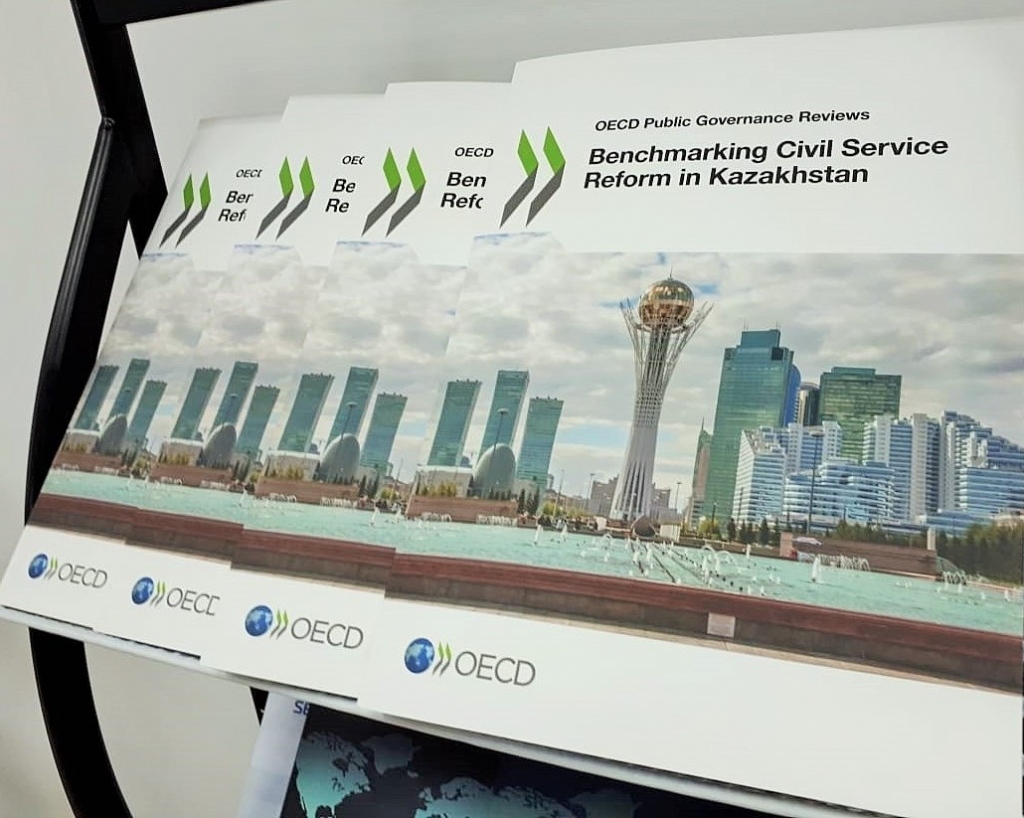 On 8 June, at the Astana Civil Service Hub's (ACSH) Annual Conference the OECD representatives presented a comparative study "Benchmarking Civil Service Reform in Kazakhstan".
The study has been conducted jointly by the ACSH, the OECD Governance Directorate and the Kazakhstan's Agency on civil service affairs and anticorruption.
It is the first and unique research that compares Kazakhstan's Human Resource Management (HRM) practices against those of OECD countries.
Representative of OECD Directorate for Public Governance Daniel Gerson highlighted Kazakhstan's significant progress in implementing the best civil service practices and emphasized: "The research has shown that Kazakhstan's HRM trends, particularly merit-based recruitment methods, performance criteria and training priorities are similar to those of OECD countries".
The research presents comparable data on a wide range of policies and practices that help to build a professional, strategic and innovative civil service workforce: delegation arrangements, workforce planning, competency frameworks, recruitment practices, career development, performance and incentives, and public leadership. It will serve as a useful guide for civil service practitioners and experts of Kazakhstan, as well as other countries.
The head of OECD Directorate for Public Administration Marcos Bonturi in his video message appreciated the ACSH for continuous support in conducting research and expressed hope for further successful partnership.
The full report is available via the following link