News
×
Reading mode
20.03.2019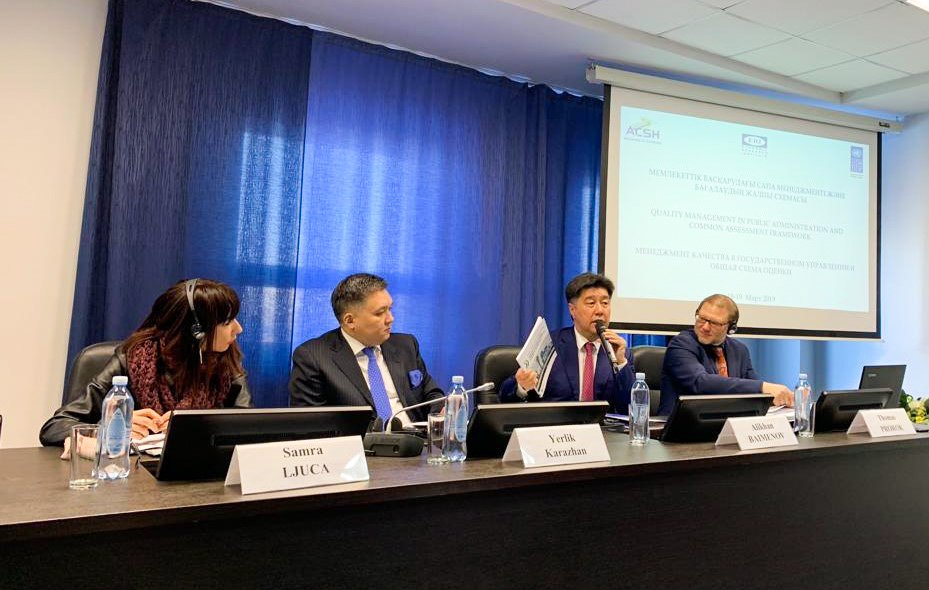 On 18-19 March, the Astana Civil Service Hub organized a seminar on state bodies performance and management evaluation system for the representatives of the Presidential Administration, the Prime Minister's Office, the Accounts Committee, and the ministries responsible for government agencies' performance assessment.
The seminar participants learnt the Common Assessment Framework (CAF) - common European performance quality assessment tool for the public sector. According to CAF model, the best performance indicators in state bodies and improvement of citizens' satisfaction with public service quality can be achieved by effective leadership, clear strategy and planning, partnership development and the efficient use of available resources.
Opening the seminar, the Chairman of the Steering Committee of the Astana Civil Service Hub, Alikhan Baimenov, noted that the government agencies' performance evaluation was one of the most important tools for building effective public service. "The assessment should motivate and stimulate the improvement of state bodies' effectiveness," he emphasized.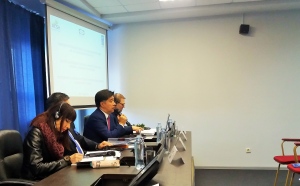 The coach of the seminar – the head of the Austrian CAF Center Thomas Prorok, noted that the CAF was a self-assessment system whereby managers and employees together assess their organizations' performance. He further emphasized that the system had been developed by practitioners, namely general directors of public administration of several European countries 20 years ago.  According to him, 70% of CAF users in Austria note an improvement in public service delivery quality, as well as understanding of citizens' needs. There are currently about 4,000 CAF users-organizations in Europe.
The head of the training department of the Civil Service Agency of the Federation of Bosnia and Herzegovina, Ljuca Samra, shared with the participants the experience on CAF implementation in practice and discussed the possibility of its adaptation to Kazakhstani context.
The seminar was organized in partnership with the Presidential Administration and the Economic Research Institute of the Republic of Kazakhstan.