News
15.01.2015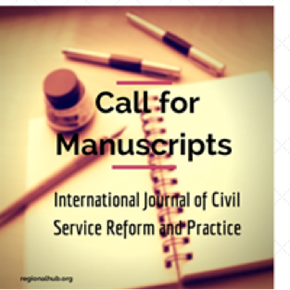 The Regional Hub of Civil Service in Astana invites practitioners and academics from participating countries of the Regional Hub and beyond to submit their papers, case studies, and book reviews for the fifth edition of its journal - the International Journal of Civil Service Reform and Practice. The journal has successfully published four issues, and seeks to publish manuscripts of interest to participants of the Regional Hub.
Queries and submissions should be sent to: Mr. Baurzhan Zhaubassov, National Research Consultant of the ACSH atzhaubassov.b@gmail.com (tel.+77172790335). The deadline for submission is 10 July 2015.
The International Journal of Civil Service Reform & Practice is an academic publication for the participating countries of the Regional Hub and beyond. The Hub was initiated by the Government of Kazakhstan and UNDP, and supported widely by its participants that include 30 countries countries and 5 international organisations (For more details see www.old.astanacivilservicehub.org ).
The purpose of the journal is to provide an expert platform of the Regional Hub for a constructive exchange of ideas and solutions on advancing civil service and public administration by practitioners and academics taking into account the regional specificities. The aim is to promote debate and expertise in the region and fuel more in-depth research on public administration and civil service issues of the Hub participating countries by leading global and regional scholars. To foster this development, the journal seeks manuscripts addressing the following issues: human resource management, civil service reform, public service delivery, administrative reform. Articles may be scholarly or address issues of practice. Articles may focus on specific countries within the region or patterns across the region or beyond; additionally, the journal seeks articles addressing issues from advanced economies that would be relevant to the region.