News
Memorandum of Cooperation between the Academy of Law-Enforcement Agencies of the Prosecutor General's Office of the Republic of Kazakhstan and the Regional Hub of Civil Service in Astana
×
Reading mode
22.02.2016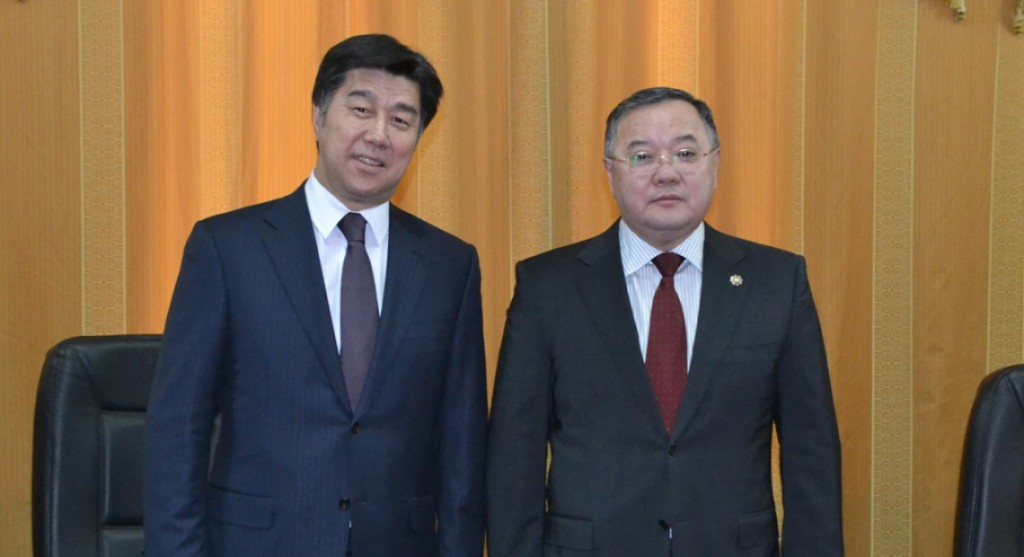 An official meeting between the Rector of the Academy of Law-Enforcement Agencies of the Prosecutor General's Office of the Republic of Kazakhstan and the Chairman of the Steering Committee of the Regional Hub of Civil Service in Astana took place on 22 February 2016.
The Rector, U. Bayzhanov, noted that the creation of the Academy of Law-Enforcement Agencies was called for by the necessity of quality training for law enforcement agencies personnel, including those in the presidential reserve. In this regard the signing of a Memorandum of Cooperation with the Regional Hub of Civil Service will be the starting point of productive cooperation in this area.
Baimenov underlined the importance of future cooperation and expressed his confidence that joint efforts will help to ensure the quality level of training of law enforcement system's personnel, as well as conducting comprehensive research activities.
The two sides signed a Memorandum of Cooperation, through which the two parties will coordinate their efforts in providing trainings for law enforcement civil servants and conduct joint research on issues concerning the law enforcement services.