News
×
Reading mode
17.02.2016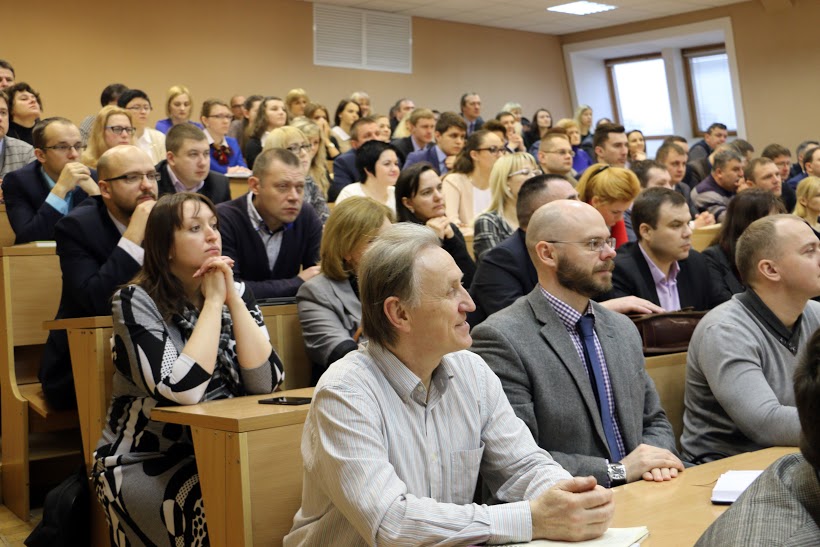 The Academy of Public Administration under the President of the Republic of Belarus hosted a lecture by the Chairman of the Steering Committee of the Regional Hub of Civil Service in Astana Alikhan Baimenov about reforming the civil service system in Kazakhstan.
In his speech, Alikhan Baimenov spoke the main stages of reforms in the sphere of civil service in Kazakhstan, also acquainted the audience with the corresponding measures implemented in the framework of the "Plan of the Nation – 100 Concrete Steps." He noted the importance of high-quality management decisions contributing to the development of the state, including those relating to the selection of the most deserving personnel for public service, and their advancement based on the principles of meritocracy. Also he touched upon the on issues of management and administrative procedures in the field of public administration.
Audience of the Academy was interested in the Kazakhstan's mechanisms of competitive selection of civil servants, introduction of anti-corruption policy in the government and the Ethics commissioner responsible for prevention of corruption.
During the visit, organized by the UNDP Office in Belarus, Alikhan Baimenov met with UNDP Resident Representative in the Republic of Belarus Sanaka Samarasinha.
Also he held meetings with the heads of several government agencies of Belarus, whose were actively interested in the experience of Kazakhstan in the civil service reforms and noted the successful experience of the country and high potential of the Regional Hub as an international platform for the continuous exchange of knowledge and experience.