News
×
Reading mode
27.01.2017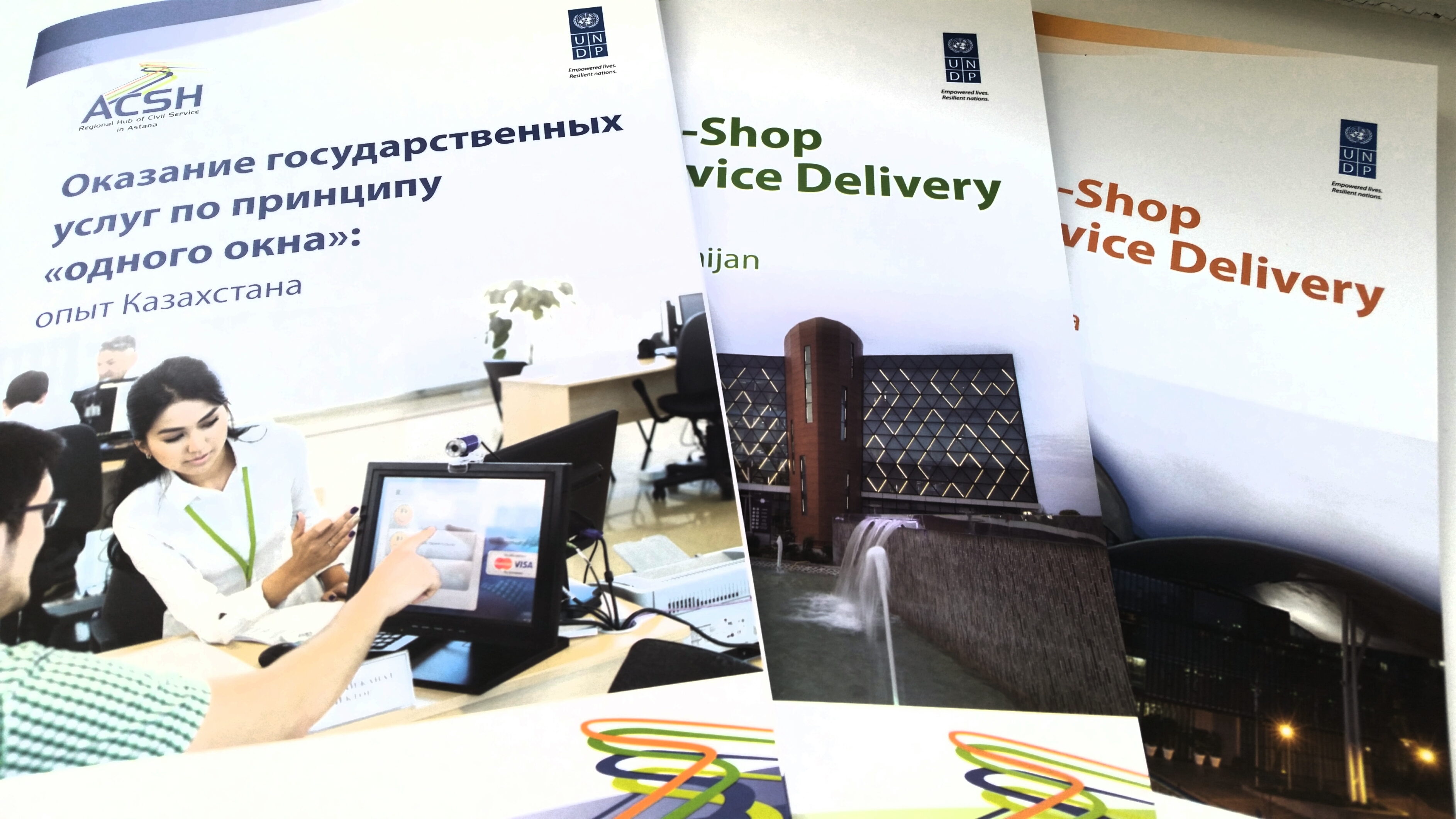 The Regional Hub of Civil Service in Astana has recently developed three analytical materials reflecting the practices of Azerbaijan, Georgia and Kazakhstan in the field of public services delivery.
The international consultants presented an analysis of reforms on public service delivery based on the "one-stop-shop" principle using the examples of the service centers in Azerbaijan ("ASAN" Center), Georgia (Public Service Halls), and Kazakhstan (State Corporation "Government for Citizens"). The cases provide an analysis of the political and socio-economic context in the countries, which implemented the public service reforms, and give an insight into the measures taken by governments to create public service centers. 
"The case studies do not only describe the development paths of the service centers in these countries, but also delineate barriers, common problems associated with the implementation of the "one-stop-shop" principle, preventing from a comprehensive integration of public services as well as the recommendations on how to deal with them", - said Mr. Yernar Zharkeshov, Team Leader of the Regional Hub. He stressed, that "these knowledge products are very useful for civil servants and practitioners in the region, assigned to create similar services, for scientists and academia faculty to use in their research projects or public policy debates, and for the countries themselves to share best practices on improving public service delivery".
The cases were presented in Kazakhstan and planned to be presented in other countries of the Hub, interested in improving the delivery of public services. These studies are the result of the work of the Peer Learning Alliance on public service delivery, created on the Hub's platform in 2016. The Alliance contributes to the implementation of the "one-stop-shop" principle reforms and strengthens the cooperation between the participating countries of the Hub.
The Regional Hub  is a multilateral institutional  platform for the continuous  exchange of knowledge and practice in the field of civil service development, aimed at supporting governments in the region through fostering partnerships, capacity building and peer-to-peer learning development activities, as well as the evidence-based solutions, informed by a comprehensive research agenda. Currently, there are 36 participating countries in the Hub, including the ones from North America, Europe, CIS, Caucasus and ASEAN.
You can read the case-studies, using the link.