News
Kazakhstan Mission to UN Hosted Special Event 'Political and Economic Reforms: Steps in Implementing SDG 16'
×
Reading mode
13.03.2017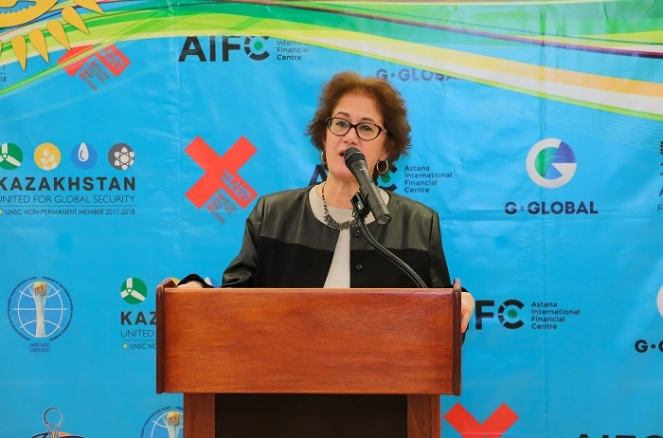 Photo: http://mfa.gov.kz/index.php/ru/
Following her February visit to Kazakhstan in the capacity of Commissioner-General of the United Nations for EXPO-2017, Cihan Sultanoğlu, Assistant Secretary-General, Director of the UNDP Regional Bureau for Europe and the Commonwealth of Independent States, commended the speed and scale of positive changes in the country.
She said that the enhancement of accountability, transparency and efficiency of public institutions is an essential element of good governance and the rule of law. In this regard, Assistant Secretary-General mentioned that a joint project of the Republic of Kazakhstan and UNDP - Regional Hub for Civil Service in Astana, not only contributes to the further development of the civil service system in the country, but also helps other countries that are members of the Center.
According to the UN representative, success in achieving SDGs will facilitate entry of Kazakhstan into the list of 30 most competitive countries.
Source: http://www.inform.kz/en/kazakhstan-mission-to-un-hosted-special-event-political-and-economic-reforms-steps-in-implementing-sdg-16_a3001871