News
×
Reading mode
23.10.2017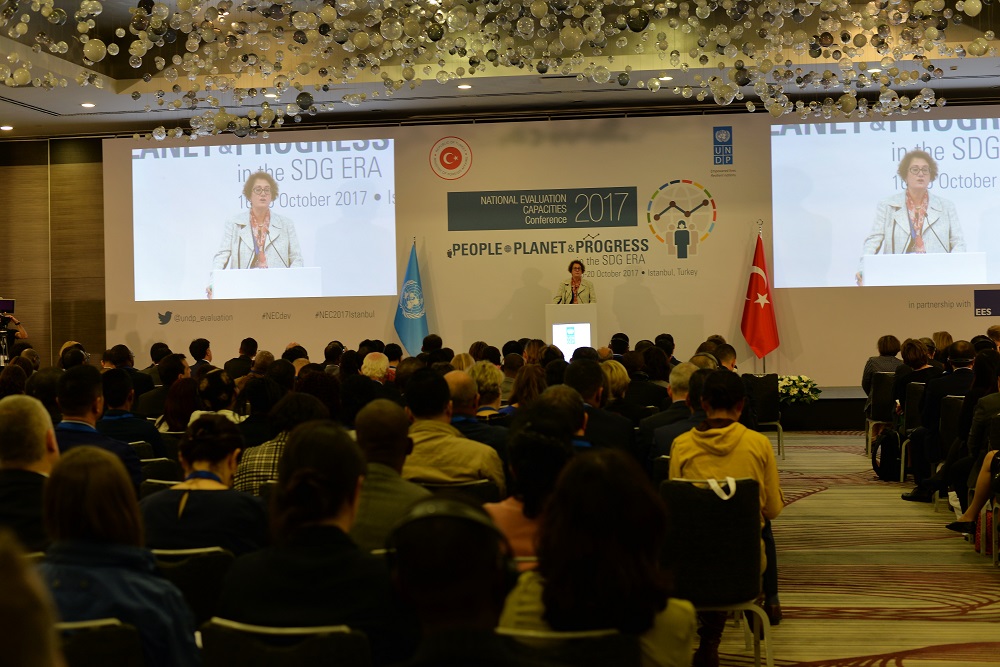 The United Nations Development Programme  noted the contribution of the Regional Hub of Civil Service in Astana to the development of civil service at the International Conference on the National Evaluation Capacities, held on October 16-20 in Istanbul, Turkey. The NEC Conference gathered about 500 participants from 120 countries.
The conference brought together representatives of governments, parliaments, international organizations and evaluation networks, who believe that evaluation systems ultimately contribute to accountability, transparency, and effectiveness of the decision-making process.
"We look forward to reflecting on new directions for evaluation in a rapidly changing world, in which bold and transformative steps are urgently needed to support national transitions to sustainable development,"- Assistant Secretary-General of the UN, Director of Regional Bureau for Europe and CIS at UNDP, Cihan Sultanoglu said. In her address, as well as during her meeting with Chairman of the Steering Committee of the Astana Civil Service Hub Cihan Sultanoglu Alikhan Baimenov noted the ACSH's contribution to the development of civil service, as well as the Hub's activities as an international platform to promote civil service excellence.
During the conference, Alikhan Baimenov also met with Deputy Director of UNDP in Europe and the CIS Rastislav Vrbensky, and Manager of the Istanbul Regional Hub Gerd Trogemann. Representatives of UNDP expressed interest in further cooperation with the ACSH, including carrying out joint research and expanding the expert network in the field of public administration. It was also noted that the Astana hub has become an internationally recognized center of knowledge and expertise in the field of civil service. The partners mentioned that the Astana Hub reached a new level, comprising 38 countries, including those from America, the EU, the CIS, the Caucasus and ASEAN.