News
Contribution of the Astana Hub to International Development Has Been Acknowledged at the UN Conference 
×
Reading mode
04.12.2017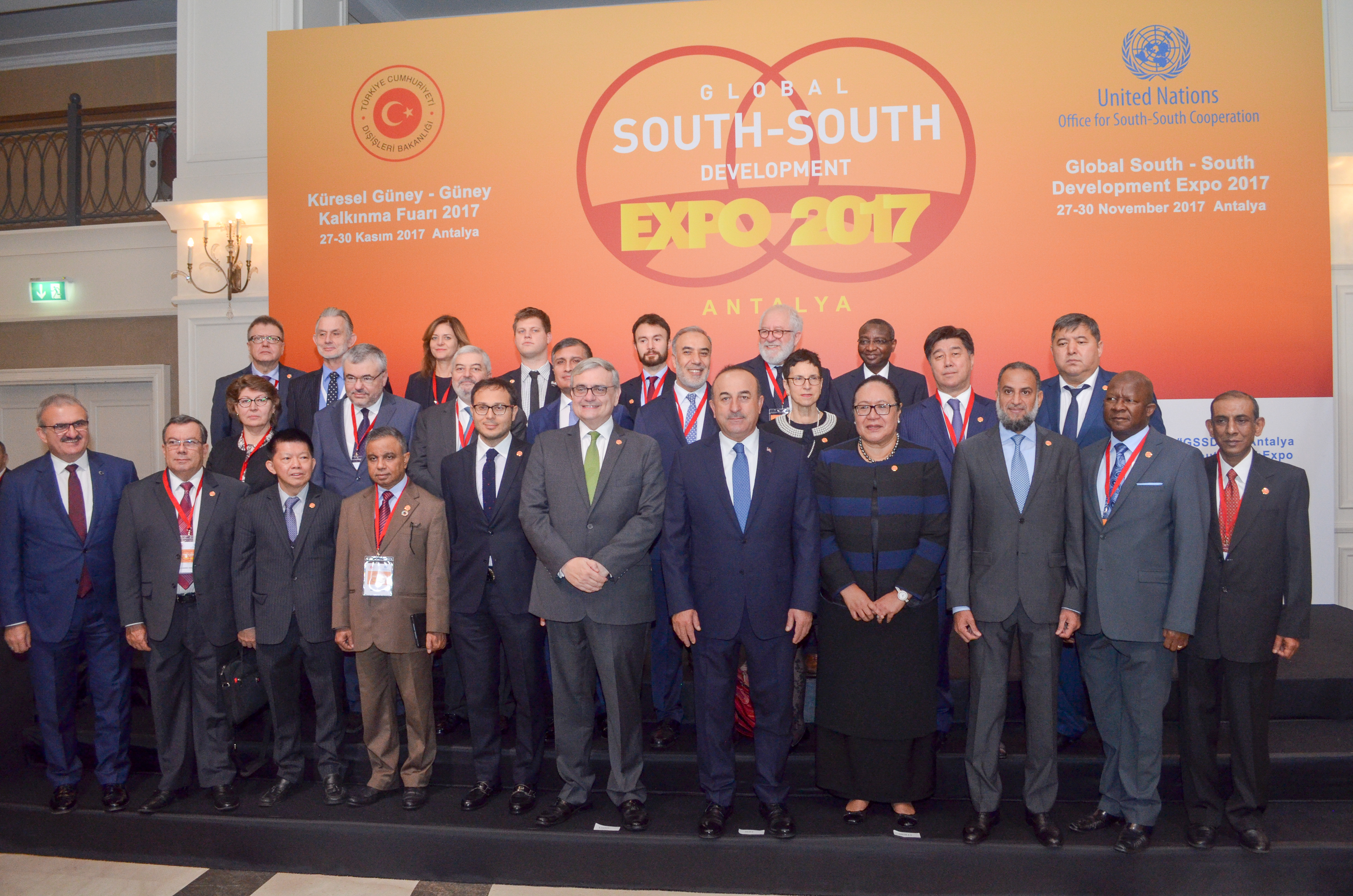 Chairman of the Steering Committee of the Astana Civil Service Hub Alikhan Baimenov took part at the Regional Networking Forum and other events, organized by the UN and Government of Turkey in the framework of the Global South-South Development Expo 2017.
The third regional networking forum for the arab states, Europe and the CIS provided the platform to discuss the opportunities to widen cooperation and knowledge sharing through promotion of the youth leadership.  
In his speech, Alikhan Baimenov outlined a number of factors that young leaders require to attain goals in civil service development: "First, are values. Evidently, any system or organization will benefit from having a corporate culture, which is based on mutual respect and mutual understanding of dignity, each other's rights and interests, labour and efforts, and, respect of time. Second, is environment. The organizations will advance their efficiency, if leaders will create a setting for maximum development and use of people's potential".
Chairman Baimenov also presented at the "Digital Ecosystem for Development – Public Service Innovations" round table. He emphasized, that "today's fast-paced advent of technological innovations in an interdependent and volatile world gives rise to different challenges in public sector. The new technology creates both opportunities and dilemmas, considerably affecting the very nature of the government-citizen relations". During the session on successful South-South cooperation models in Eurasia he specified that building partnerships is an integral part of the successful transformation of the countries in their attainment of the Sustainable Development Goals.  
In the course of the session, the representatives of UNDP, the Cooperation Council of Turkic Speaking States, Bangladesh and Singapore accentuated the role of the Astana Civil Service Hub as an effective platform to exchange knowledge and expertise in civil service development and promote international and interregional cooperation.   
Within the framework of the events, Alikhan Baimenov held meetings with Envoy of the UN Secretary General on South-South Cooperation Jorge Chediek, UN Humanitarian Envoy Ahmed Al-Meraikhi, Deputy Assistant Administrator and Deputy Regional Director of the UNDP Regional Bureau for Europe and the CIS Rastislav Vrbenski, Secretary General of the Cooperation Council of Turkic Speaking States Ramil Hasanov, Director-General of SECRIC Musa Kulaklikaya, as well as representatives from Bangladesh, Morocco and Singapore.
The parties discussed the issues of further development of cooperation with the Astana Civil Service Hub, including the joint evets, research, exchange of expertise, and capacity development initiatives.