News
The Astana Hub supports the development of a practical knowledge platform for Kazakhstan's schoolchildren
×
Reading mode
19.03.2019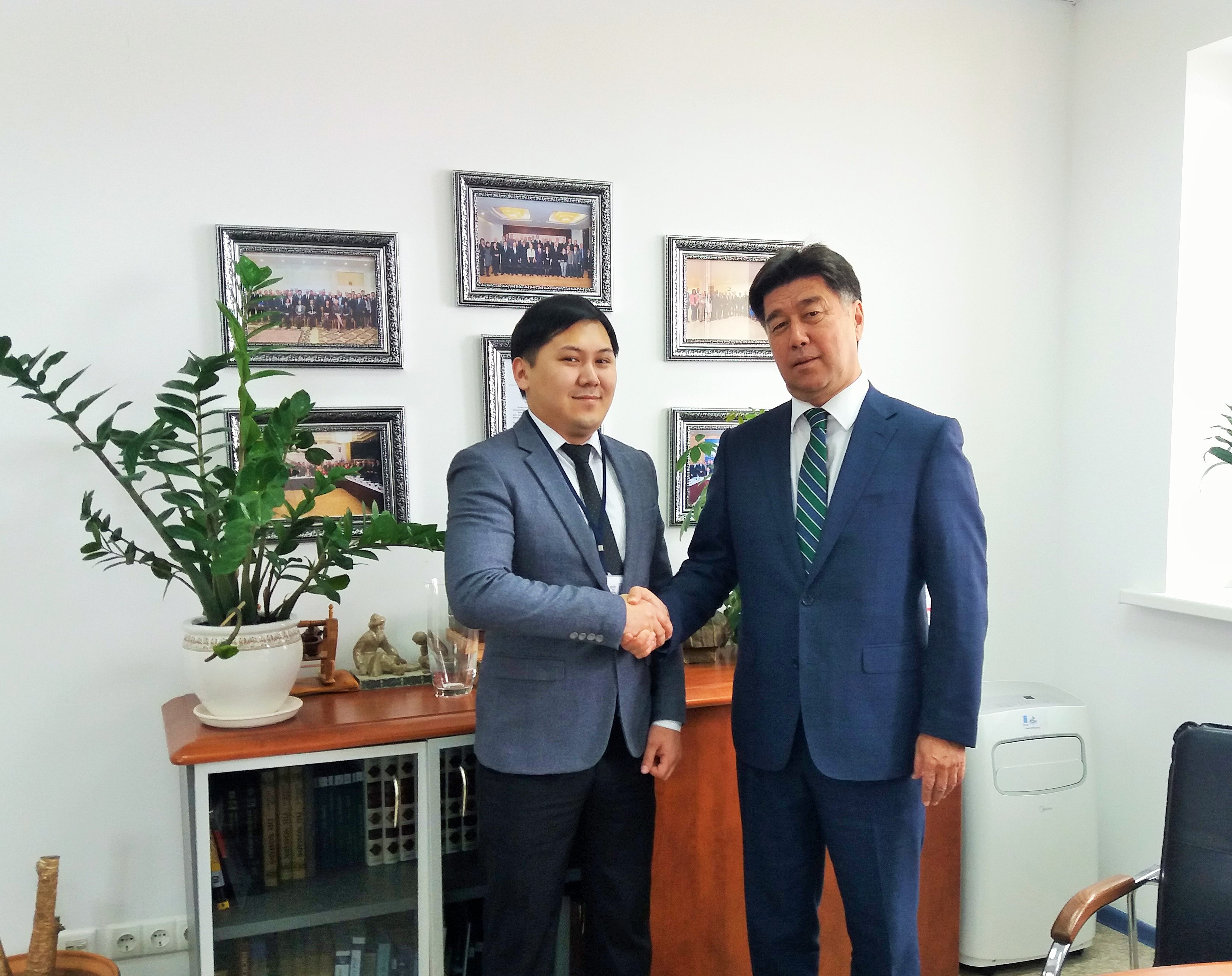 Kazakhstani schoolchildren will get an opportunity to gain practical knowledge from professionals and specialists in any industry through an online platform developed by Kazakhstan's company "Digital Solutions Ltd.". This was made possible thanks to the Innovative Solutions Scheme organized by the Astana Civil Service Hub, as a result of which the Digital Solutions Ltd. has become one of the winners and received a grant to develop an educational platform.
The Head of the Digital Solutions Ltd. Abzal Askarov at the meeting with the Chairman of the Steering Committee of the Astana Civil Service Hub Alikhan Baimenov expressed gratitude to the Hub for the opportunity to participate in such contests. "We hope that our innovative project will contribute to the digitalization of education in Kazakhstan and give students an opportunity to gain practical knowledge in a particular field since school days," he said. The innovation platform will enable students across the country to see how theoretical knowledge obtained from textbooks can be applied in practice and plunge into the real world with professionals.
Alikhan Baimenov, in his turn, noted that the public sector should not lag behind in terms of IT application. "In countries such as Estonia and the Republic of Korea, digitalization has reached a new level and covers almost all areas - healthcare, public administration, education, taxation, etc. Kazakhstan should still develop its digitalization and the Astana Hub will fully support innovative projects in public administration, as well as their further distribution in the country and abroad," he said.
The project outcomes will be presented at the annual conference of the Astana Civil Service Hub in June 2019.
The Hub's Innovative Solutions Scheme was first launched in 2015 to support the initiatives on public administration modernization, public service delivery improvement, and encouragement of innovation and creativity in public institutions.
Along with Digital Solutions Ltd., the Swiss company IMD World Competitiveness Center became the winner of the 2018 scheme with the project "Blockchain: an innovative solution for e-government". In 2015, the projects from the UK, Moldova and Kazakhstan were selected as winners of the innovative contest.